REQUEST INFORMATION
Ask for information now. You we'll be contacted by an our appointe near to you.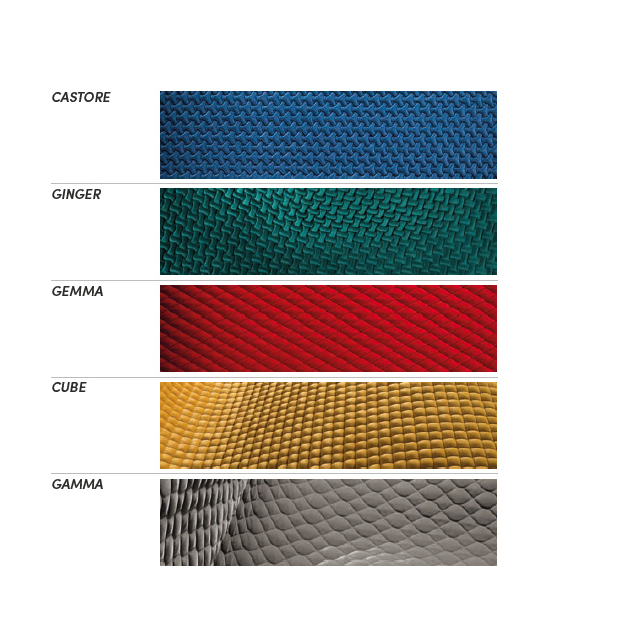 Phonolook 3D panels are characterized by a very special embossed fabric with an unmistakable expressive force.
The fabric is 100% fireproof polyester, entirely made in Italy, which, thanks to its particular three-dimensional weave, is able to make the panels unique in their kind, giving them shape and volume.
At the same time acting as furnishing objects, the panels are able to dress private luxury environments, the world of contract and hotel trade with elegance, without depriving them of their main sound-absorbing function.
There are 5 different types of fabric - CASTORE, GINGER, GEMMA, CUBE, GAMMA - which can be made in different colours.
Discover all ANDROMEDA colours.
Pedido de informações sobre: 3D Fabric