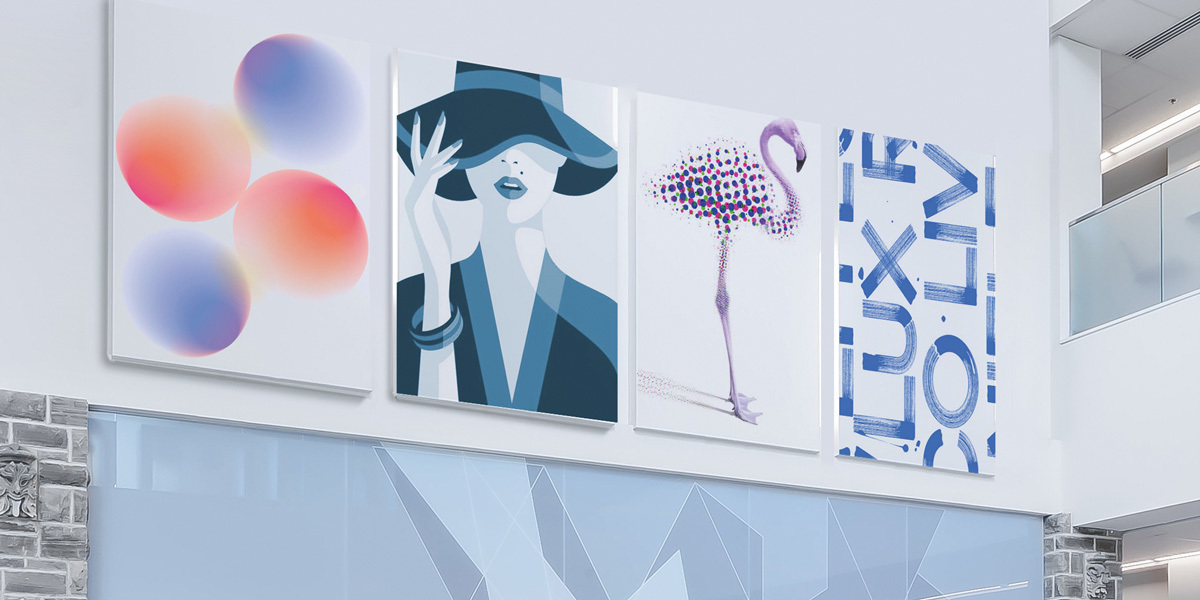 Print HP Latex and customization
All Phonolook panels of the Solution line can be customized with high-definition HP Latex technology directly on the fabric, making them sound-absorbing elements also ideal for interior decoration.
Images chosen by the customer can be reproduced, after sending them in digital format and maximum possible resolution, to our Technical Office that evaluates their feasibility for the purpose of optimizing the result. The subject can be printed on a single panel, or reproduced on several panels to compose a mosaic. The panels of the Phonolook Solution range can be printed on the entire surface of the canvas, including the 5 cm perimeter frame.
Printing with HP Latex technology offers high quality along with fantastic color rendering, in compliance with the highest environmental standards. HP Latex, pigmented and water-based inks give greater resistance to fading and are waterproof and resistant to smudging and scratching.
They are also innovative as far as respect of the environment, health and safety. The printing process emits almost zero levels of volatile organic compounds (VOCs) and HP Latex inks do not produce ozone-depleting emissions and contain no hazardous air pollutants (HAP). They are also completely odorless and non-allergenic, making printing with HP Latex technology ideal for panels used for interior decoration.