Ceiling suspension with plastic-coated steel cables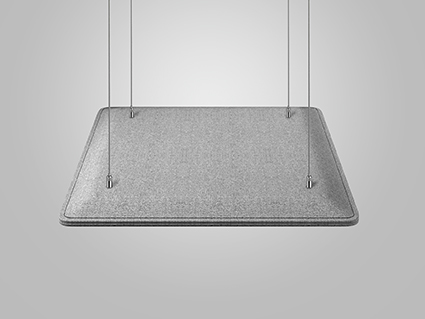 It is possible to install the panel Phonolook Design suspended from the ceiling by means of plastic-coated steel cables allowing to activate the sound absorption in both faces of the panel. For this reason, the panel is already equipped with holes.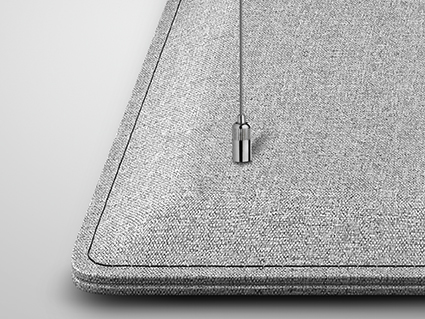 Special steel threaded clamps, supplied inside the fixing kit, are screwed into the corresponding holes on one side of the panel faces, ensuring anchoring and sealing of the product in suspension.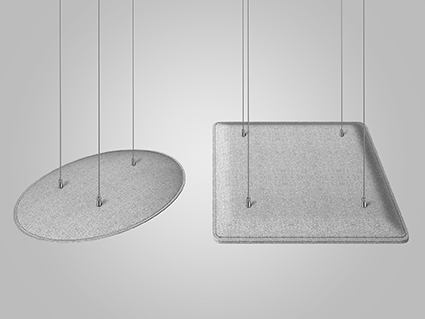 Easy and fast, the system with suspension cables makes it possible to adjust the distance between the ceiling and the panel directly on sight, thus giving the possibility of applying the panels at different heights and with different angles of inclination, with complete freedom.
Application in adherence to ceiling and / or wall with magnets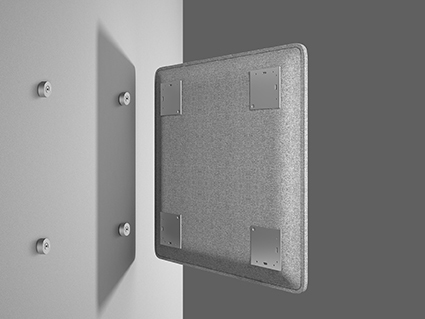 It is possible to install the panel in adherence to the ceiling and/or wall through the use of a magnetic fastening system composed of metal plates with magnets, supplied in the relative fixing kit.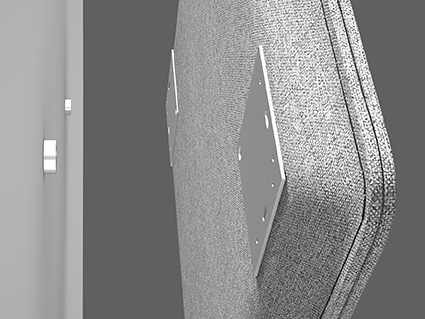 The panel is equipped with special metal plates positioned on one of the faces to be coupled with the circular magnets supplied in the kit, after fixing them to the ceiling or wall with plug, in order to apply the product in adherence to the chosen surface.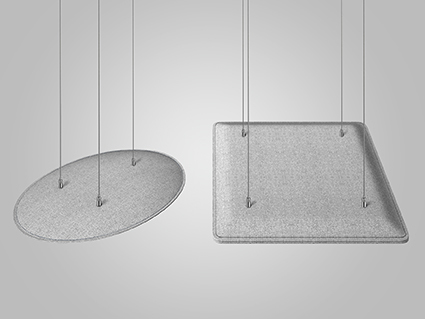 The use of metal plates, in the number appropriate to the shape of the panel, makes the installation of the panel immediate and intuitive, allowing the positioning to be adjusted in a millimetric manner.