270
The restaurateurs are always looking to amaze with spectacular dishes and impeccable service, especially in the moment of greatest affluence of customers. However, all this takes a back seat when non-calculated factors, such as excessive rumble in the dining hall, make communication diffucult between guests or even between restaurant staff.
The room being evaluated below, due the excessively reflective surfaces, produces an high reverberation time: this problem makes a quiet dinner completely impossible.
By evaluatng the geometry, size and volume of the environment, we have calculated the reverberation time according to the reference technical standard. Our specialized technicians have established that the best solution was an intervention both on the ceiling and on the wall, through the installation of Phonolook Solutions sound-absorbing panels in polyester fiber.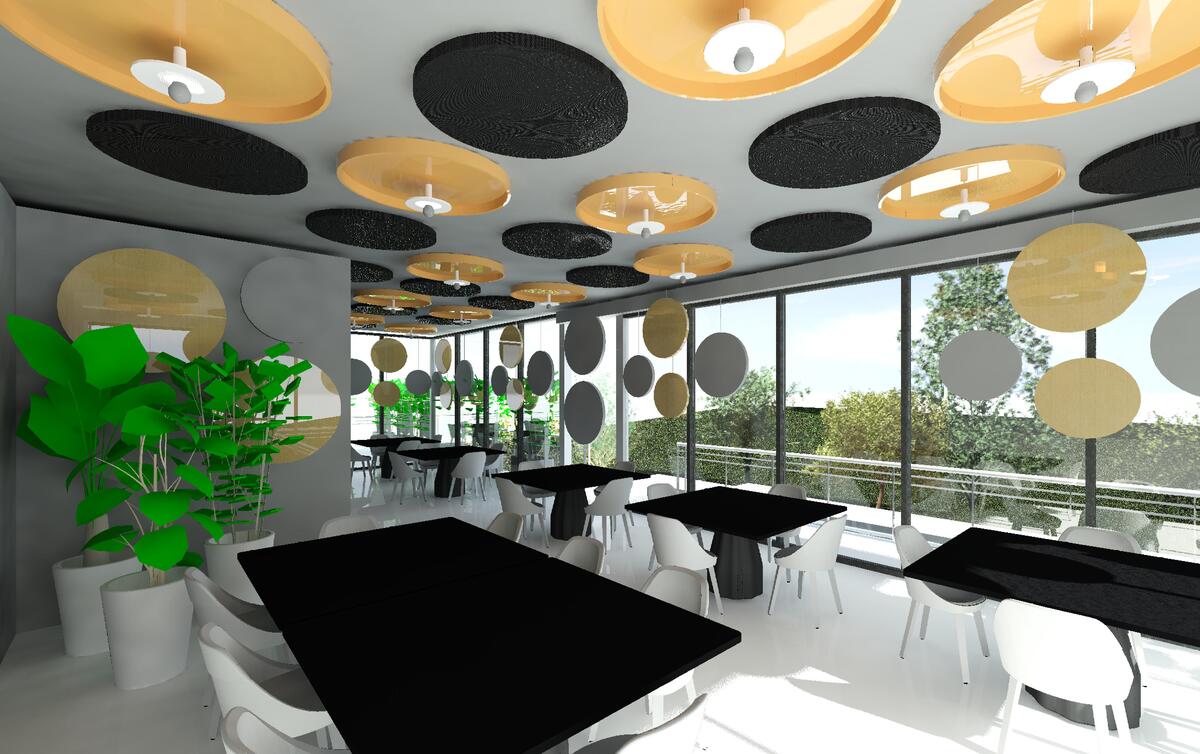 Listening to the customer's needs, it was decided to insert, for a better result also on aesthetic level, some circular panels in alignment with the suspension lamps already present in the room while, for the walls, it was decided to use fixed structures to the ceiling near the windows, by installing the baffles panels.
The result was extremely appreciated by the customer: the reverberation time was significantly reduced: this made the dinner much more pleasant and the customers appreciated the aesthetic and the design touch that the Phonolook panels have added to the restaurant.
Do you want to receive a technical consultation from our experts on how to decrease the reverberation time? Or do you simply want to learn more about the products of the Phonolook Acoustics line? Contact us to get more info!