223
We will tell you how our Phonolook Design panels managed to improve Pizzando Grigliando in Milan.
The property, already satisfied with the result obtained previously from our panels in another restaurant - O 'Vesuvio in Trezzano sul Naviglio -, has decided to entrust us again to solve that annoying reverberation problem that is created in noisy environments such as restaurants and pizzerias.
For this reason they decided to suspend from the ceiling of the dining area numerous round Fable panels and rectangular Material to satisfy their customers and avoid them an unpleasant evening of noise.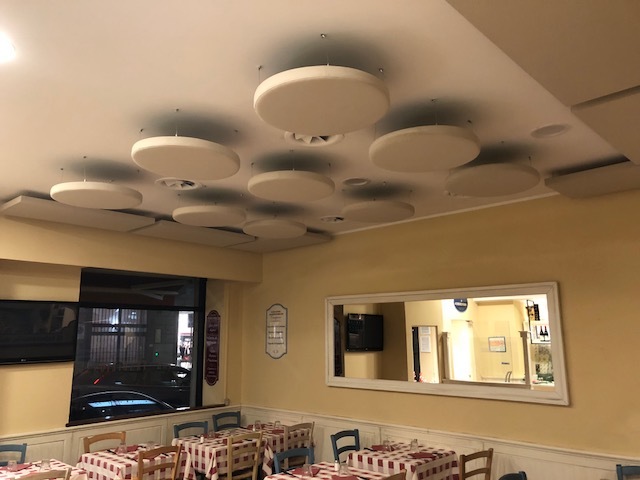 Same decision regarding the room adjacent to the oven and kitchen area, where the same panels were hung in a symmetrical and harmonious way.
But at Ciro's they did not limit to this.
The property has decided to exploit the very nice idea that Eterno Ivica offers its customers: that of screen-printing the panels as one prefers.
For this reason, along the walls, 7 rectangular 5 cm screen-printed panles were posted, taking up the themes of old paintings placed there previously.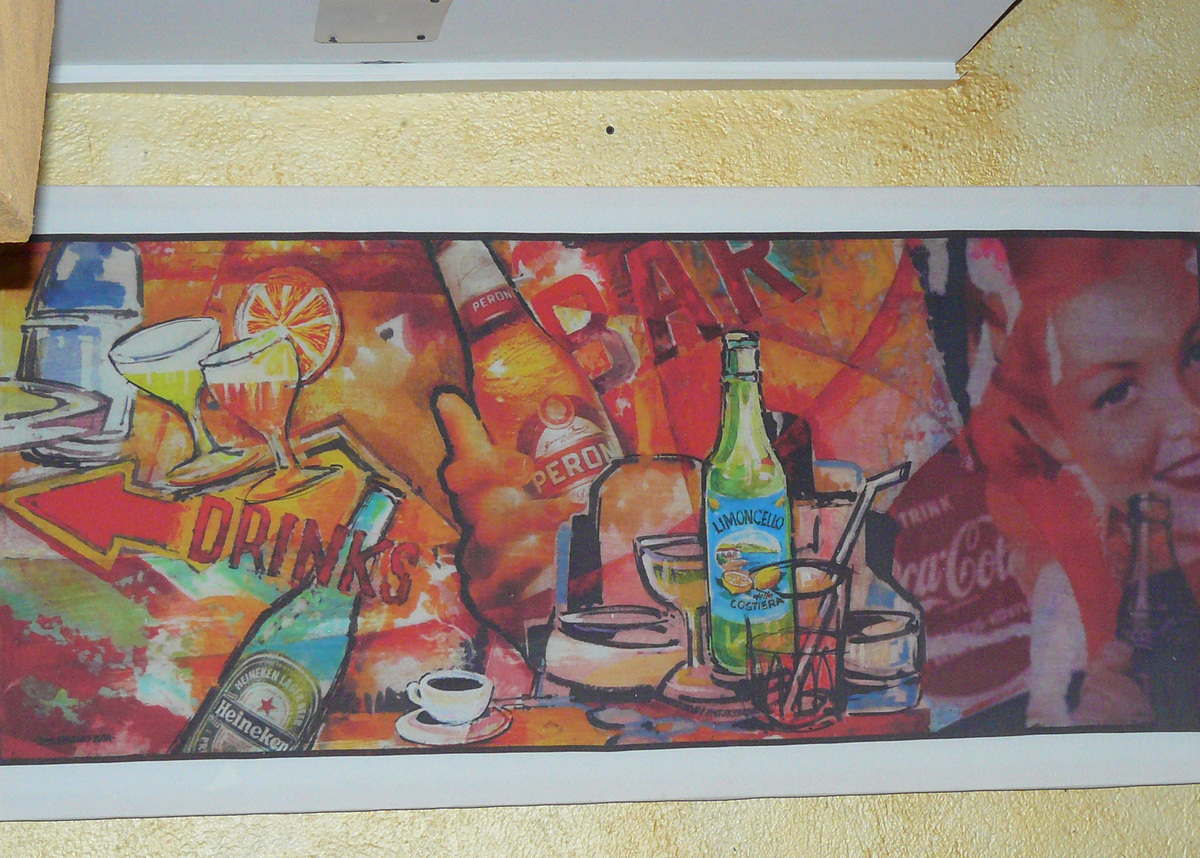 A work that has allowed the property to considerably improve the livability of the environment.
Discover the world of sound absorption by consulting our website!