219
Where? Pio X Elementary School in Tavo di Vigodarzere, Via San Francesco, nr. 2.
Here we intervened once again with the installation of our Phonolook panels with the aim of improving the acoustics of the gym, a place where easily there can be reverberations and loud shouts.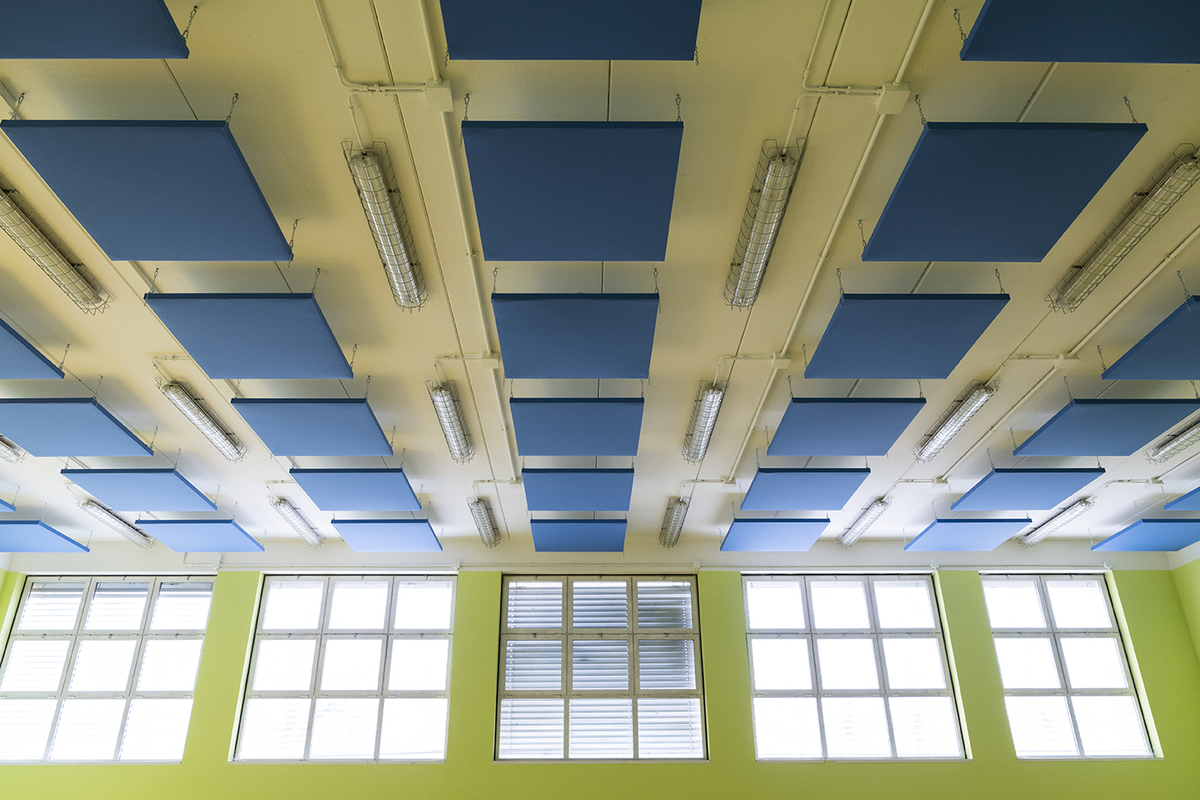 In fact, 50 Phonolook 1200 mm x 1200 mm panels with a thickness of 50 mm have been installed suspended with 4 steel chains on the gym cover.
Each panel is fixed to the chains by 4 steel carabiners. The cutting of the chains on site has made it possible to uniform the laying height of the panels, regardless of the irregularity of the covering.
It is very important to underline that the panels made with metal frame are subject to "Class 1A" impact resistance certification, for bumps from balls up to about 60km / h. This is of fundamental importance when, as in this case, acoustic remediation is carried out in gyms, sports halls or any other environment characterized by intense sporting activity where the protection of the occupants' safety is necessary.
Eterno Ivica therefore, with its sound-absorbing interventions, always proves to be highly professional and completes its achievements with the aim of improving and satisfying even the most difficult requests.