107
The technical data sheets are an element of fundamental importance for knowing the characteristics and properties of a product.
For this reason we have developed brand new product sheets for the panels of the Phonolook line declined in Phonolook Design, Solution, 3D and Quadro Plus.
It will therefore be possible to view all the technical data, characteristics and laboratory tests performed to demonstrate the effectiveness of sound absorption.
They can also be useful for the correct installation and for the personalized choice of fabric, size and shape.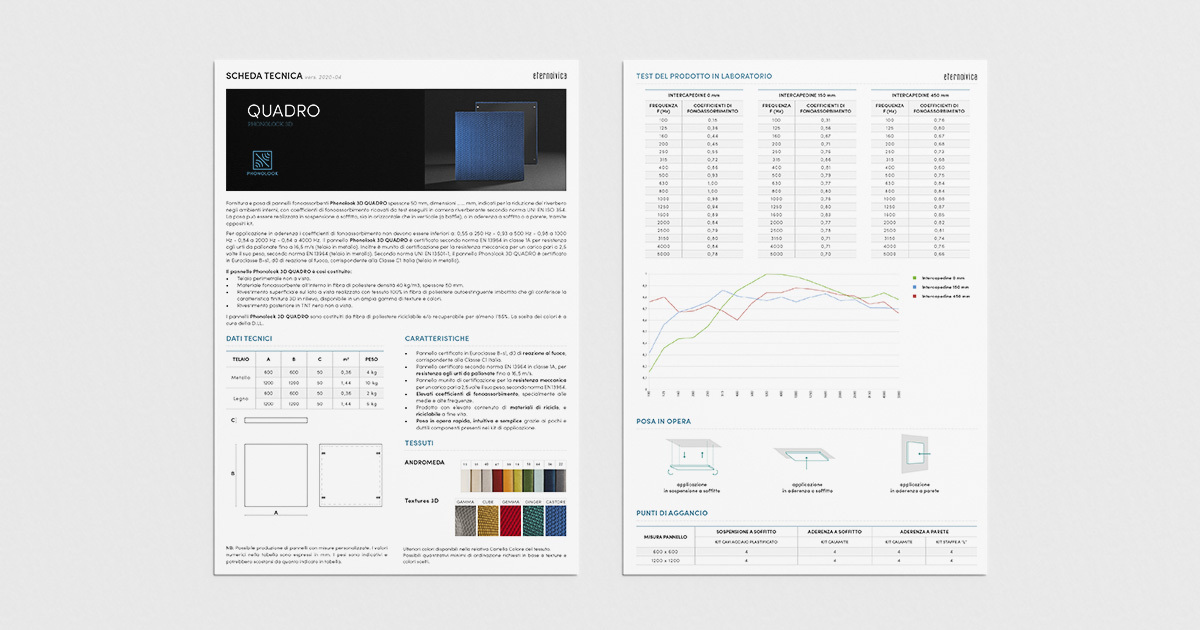 > Download the technical data sheets here.