264
GIROTONDO Nursery School
via Roma, 132 – Merano (BZ)
Reverberation reduction
Year: 2016
Customer: Town of Merano (BZ)
 
Some rooms in the quo;GIROTONDO&rdquo Nursery School; in Merano featured a high level of reverberation that degraded acustic comfort and interfered with learning.
Reverberation was reduced by lining walls and ceilings with 128 PHONOLOOK sound-absorbing panels, sized 45 cm x 160 cm. Rooms treated included, in particular, the dining hall, the gymnasium and the corridors.
The County Environmental Agency had undertaken an extensive campaign of phonometric measurements for this room type, in order to quantify the problem. On completion of the work, the sound level tests were repeated in order to certify the acoustic improvement achieved. The graphs of situations before and after treatment are shown below.
As can be noted, on the mid-high frequencies (1 kHz – 2 kHz), reverberation time has been halved in the dining hall and gymnasium and the acoustic conditions in the corridor has considerably improved.

The graphs with data before and after treatment are shown below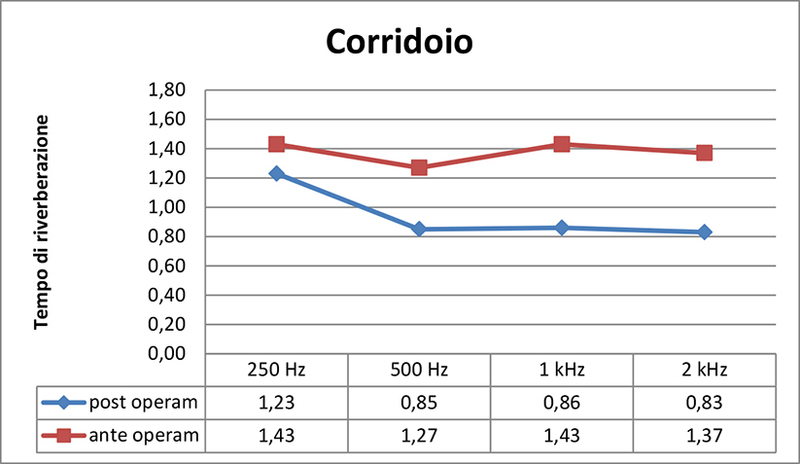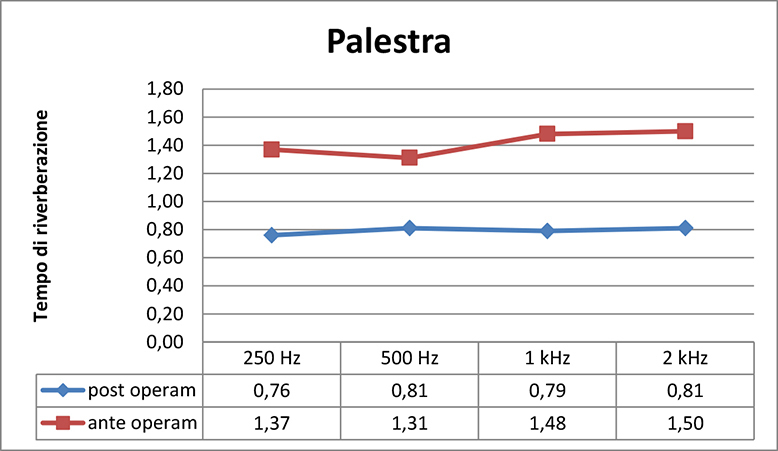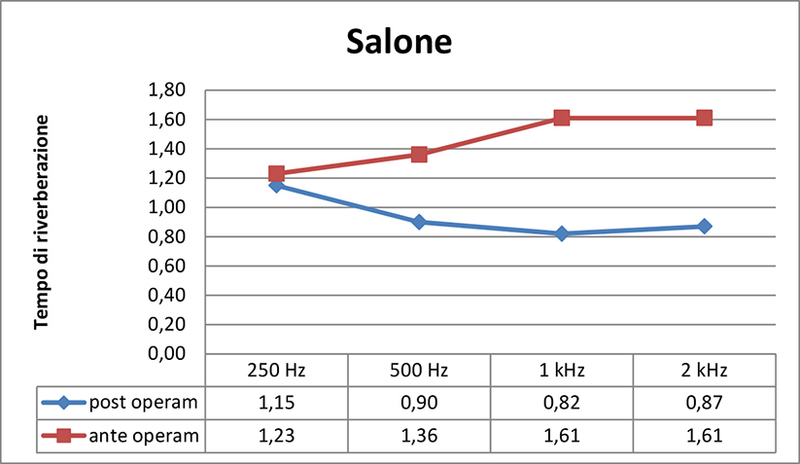 Pictures of reverberation reduction works