210
Following the numerous complaints from guests about the high noise in the room, the restaurant owner contact Eterno Ivica to solve the problem. Through an acoustic treatment, designed to ensure the absorption of a large part of the sound waves, we will reduce the reverberation time and improve the acoustic comfort of the environement.
After carrying out an in-depth feasibility study, envaluating geometry, surface and volume of the environment which in the examinated case result in dimensions of 8.20 m x 8.20 m for an height of .70 m., we opted for a ceiling-only intervention, through the installation of sound-absorbing panles, as ther is no possible to intervene on the wall due the windows.
The choice of the panels' type and shape was made with the customer, opting for the best way both from a technical, acoustinc and aesthetic solution.
Thanks to the elevated competence and ability of Eterno Ivica's specialized technicians, the quantity of material used in the project was calculated based on the values established by the reference technical standards, considering volume and total area of the environment, managing to obtain the maximum noise reduction and maximum customer satisfaction.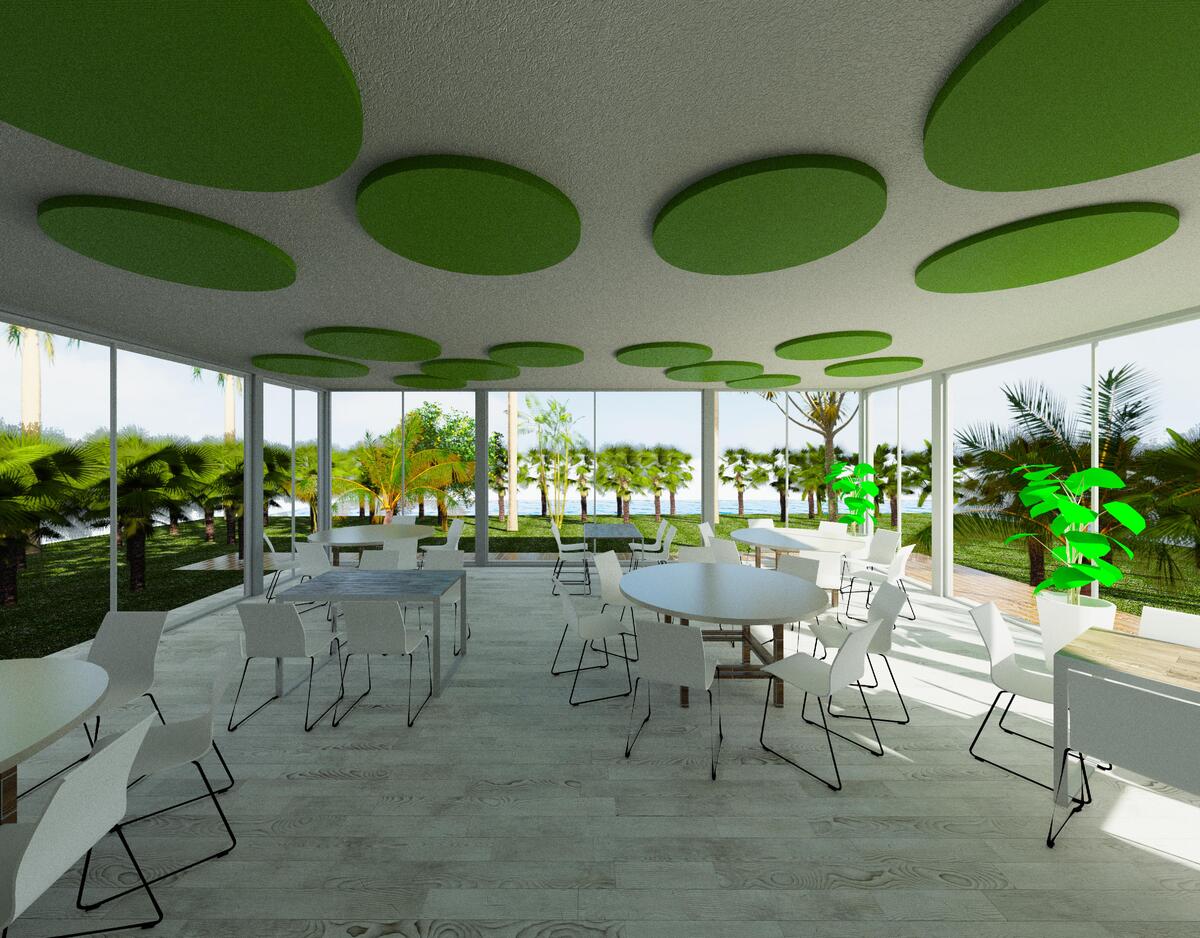 Contact us to get more information from our experts.