REQUEST INFORMATION
Ask for information now. You we'll be contacted by an our appointe near to you.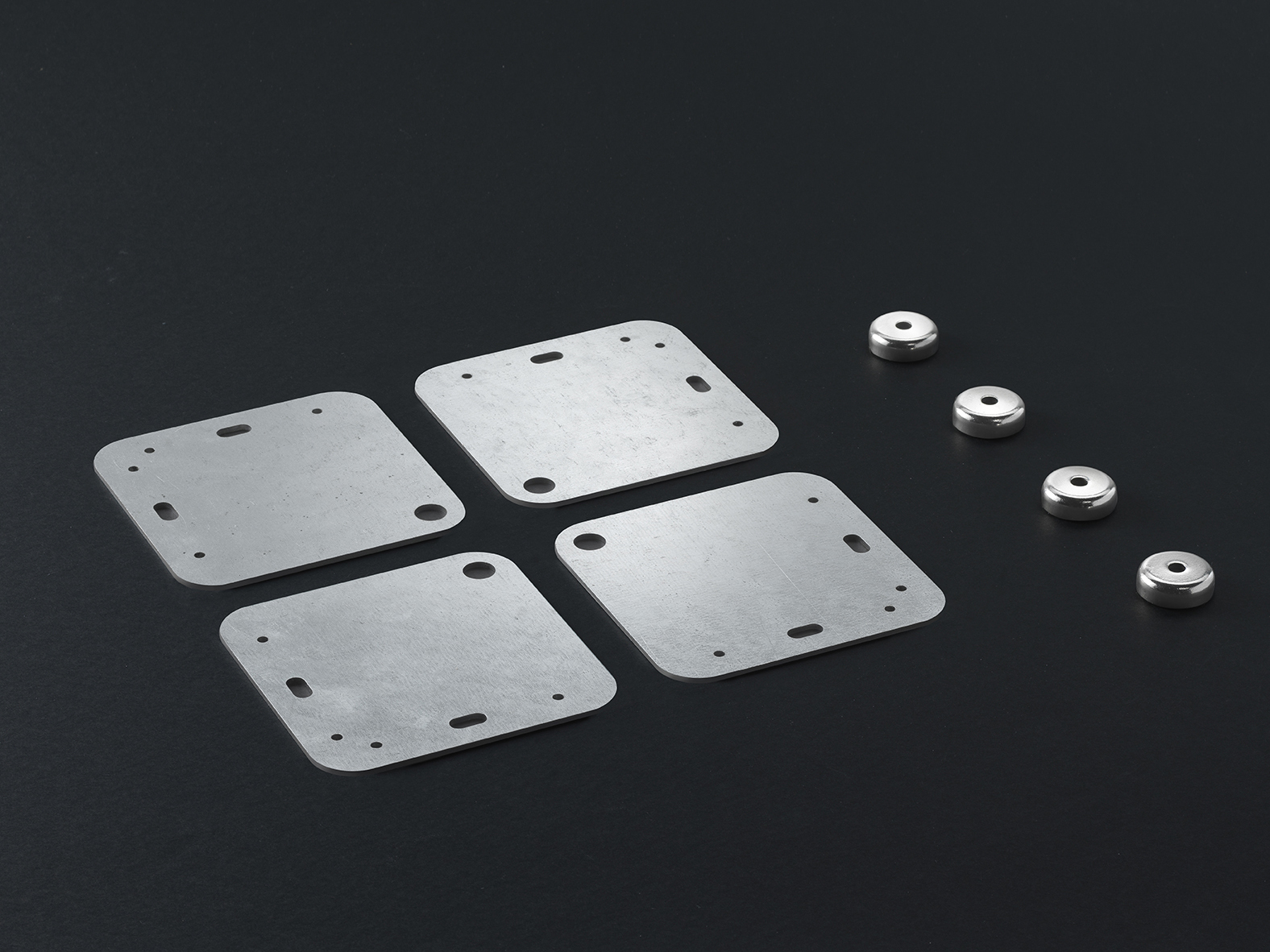 For all those situations in which you want to suspend the PHONOLOOK panels in adherence to the wall and/or ceiling, the Fixing kit with magnet is the right solution. Even if the possibility of absorbing the acoustic reverberation on both sides of the panels is lost, this type of installation guarantees a final aesthetically elegant solution with the minimum possible bulk.
The main elements that make up this KIT are: the metal plates, fixed on the panel during production in the number appropriate to the type of panel, the magnets, to be fixed to the ceiling or wall with plugs and to which the plates on the panel are coupled, the security system, supplied with relevant safety data sheet.
The KIT is available in three versions - for 3, 4 or 6 suspension points - depending on the shape and type of panel to be suspended, and with the relative number of different variable components.
On request it is possible, for the panels of the Phonolook Design line, to fix the plates to the frame of the panels under the covering fabric, giving it an even higher aesthetic value.
Request more info about the product: MAGNETS KIT