REQUEST INFORMATION
Ask for information now. You we'll be contacted by an our appointe near to you.
False ceiling Quadro+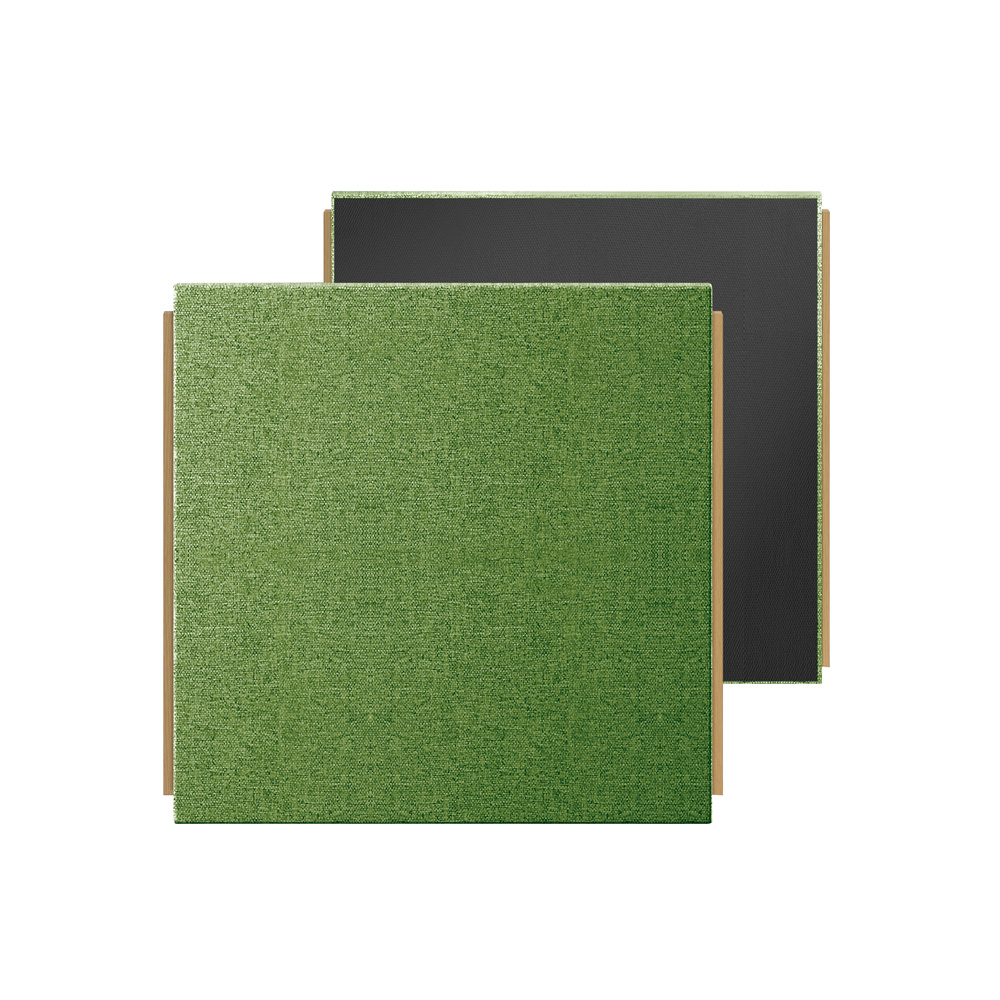 The revolution of Phonolook
APPLICATION ON FALSE CEILING
The Quadro+ 57,5x57,5 cm panels are ideal to be applied to false ceilings in substitution of some of the traditional panels used in this application.
As well as giving a varied and original aesthetic effect they allow the reaching of optimal levels of sound absorption with a quick and simplified installation.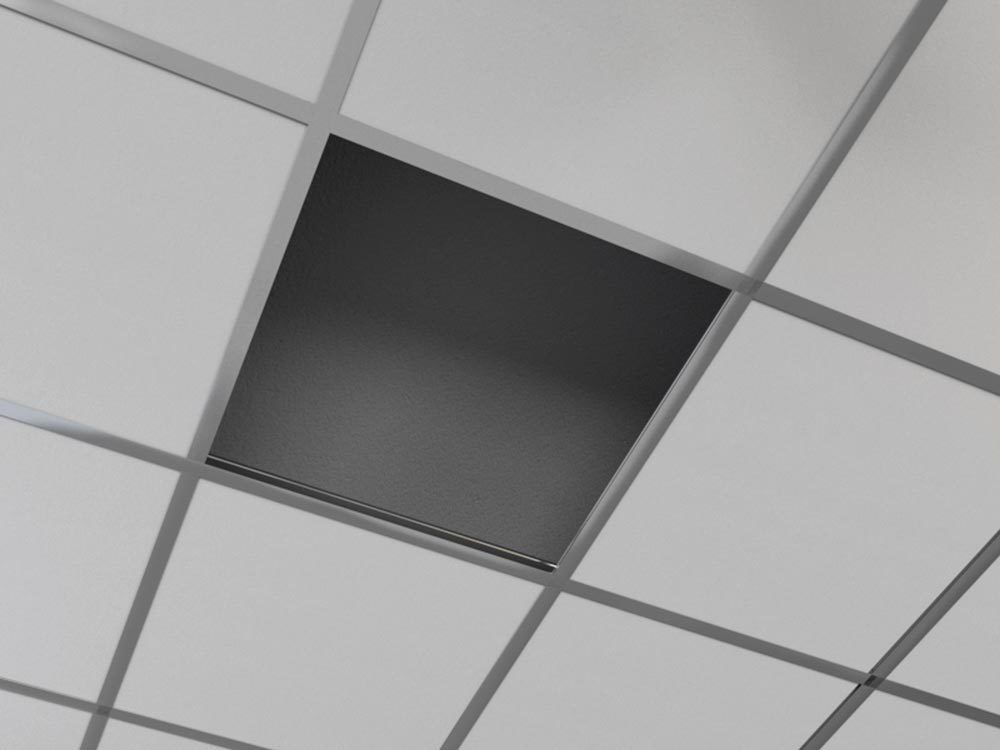 To proceed with the installation of the QUADRO + panels, first remove some of the panels that make up the existing or planned
false ceiling, in the number necessary for the type of intervention to be carried out.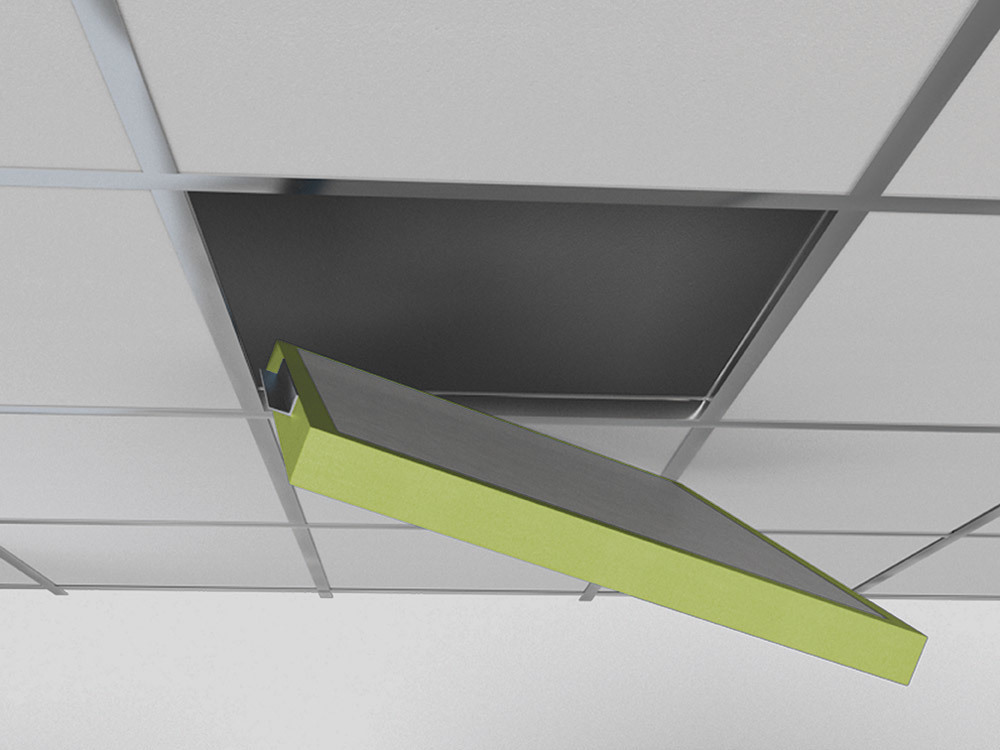 The QUADRO + panels are optimally suited to be applied in place of the removed panels, improving the acoustic performance of the environment in which it intervenes. The panels are produced with special flaps fixed on two opposite sides of the frame which provide guarantee of speed and simplicity of installation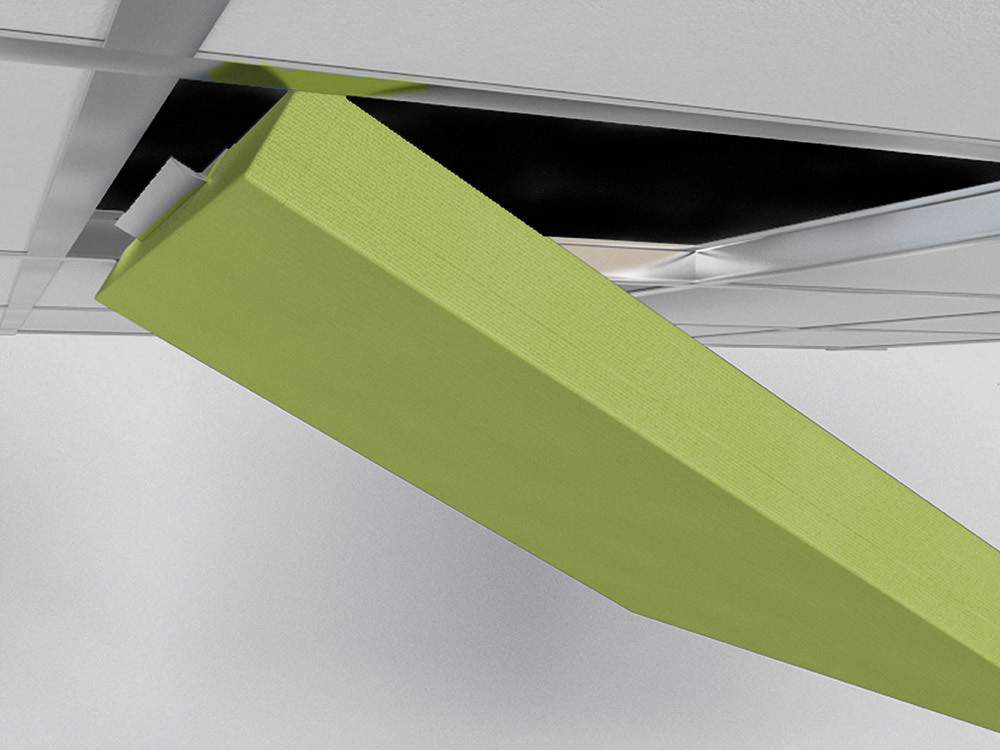 Gently insert the panel into the released compartment, paying attention to fully insert the anchoring flaps, and then adjust the panel to a perfectly flat position.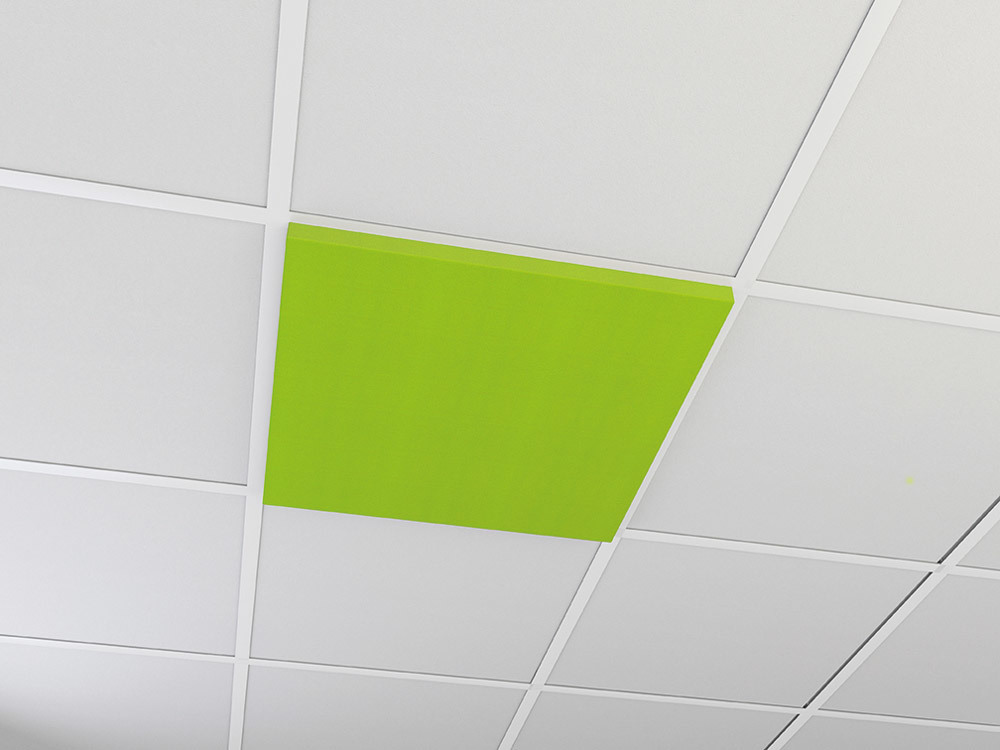 3 CM THICKNESS
The 3 cm thickness of the panel offers a light and elegant variation of planarity compared to the false ceiling.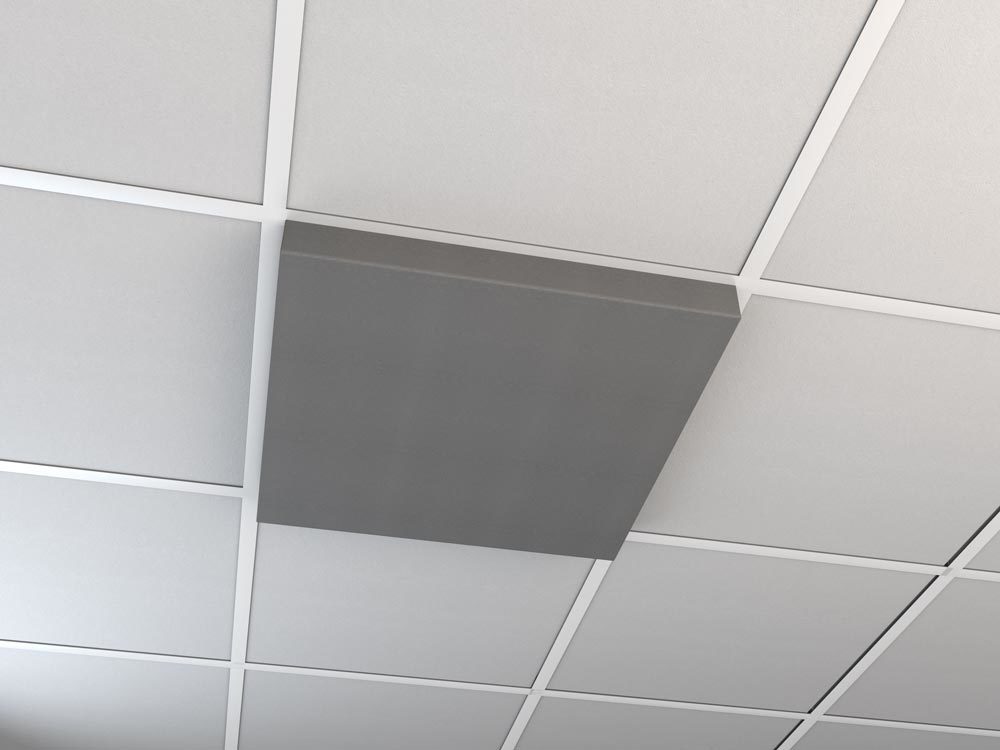 5 CM THICKNESS
For sensibly improved sound-absorbing performances, it is possible to choose Phonolook QUADRO + 5 cm thick panels, which create original architectural effects in application on an existing false ceiling.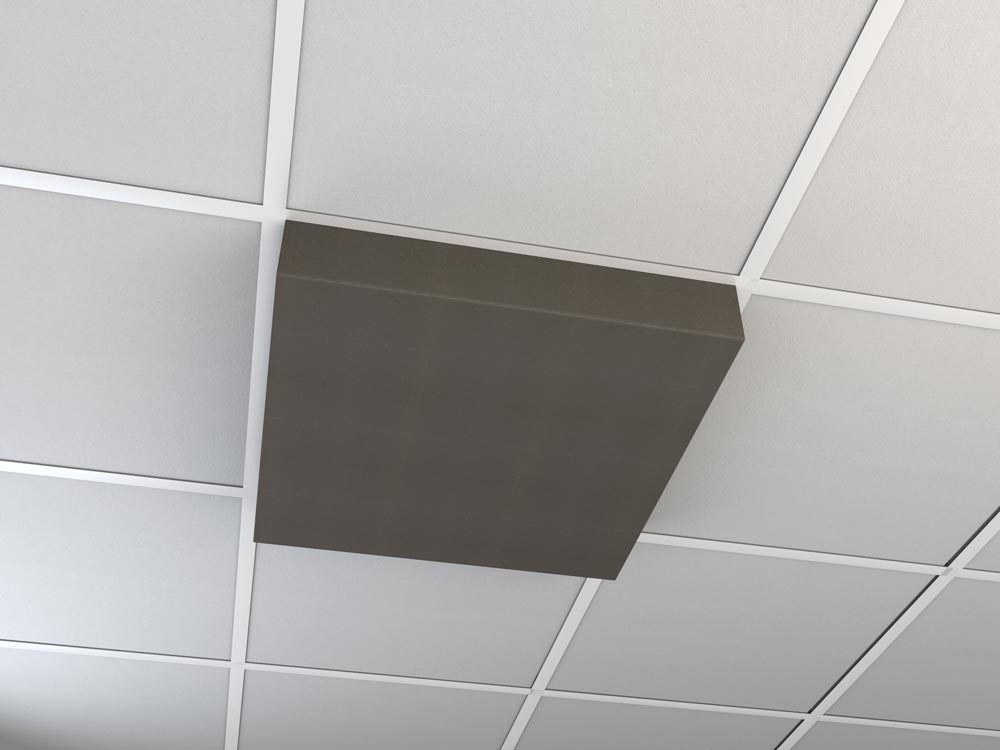 7 CM THICKNESS
When important sound absorption performance is required and at the same time you want to give a strong and innovative character to the environments, you can choose the Phonolook QUADRO + panels in thickness 7 cm.
PRODUCT
| Code | Frame | Side A (mm) |  Side B (mm) | Thickness (mm) | m2 |
| --- | --- | --- | --- | --- | --- |
| L20801 | Steel | 595 | 595 | 30 | 0,35 |
| L20802 | Steel | 595 | 595 | 50 | 0,35 |
| L20803 | Steel | 595 | 595 | 70 | 0,35 |
| L21801 | Wood | 595 | 595 | 30 | 0,35 |
| L21802 | Wood | 595 | 595 | 50 | 0,35 |
| L21803 | Wood | 595 | 595 | 70 | 0,35 |
Request more info about the product: False ceiling Quadro+