314
The acoustic component within a theatre has a fundamental value: enjoying a show is also the fruit of the suitable listening environment. Listeners must be enabled to perceive the orators' message.
The experience could be completely compromised by the perception of the performance in the moment. A reduced comprehension of the verbal message can bring up a serious problem, resulting in customer dissatisfaction.
The elements that in a positive or negative way influence the perception attributable to the experience are conditioned by sound. The extension of sound, however, is conditioned not only by the shape or the size of a space, but also by the elements present inside such as walls, furniture and people, since they influence the absorption of a part of the sound energy, defining the acoustic quality.
Due to the size of the theatre hall and the distance between the public and the actors on stage, it is necessary that the acoustic in the room is optimized.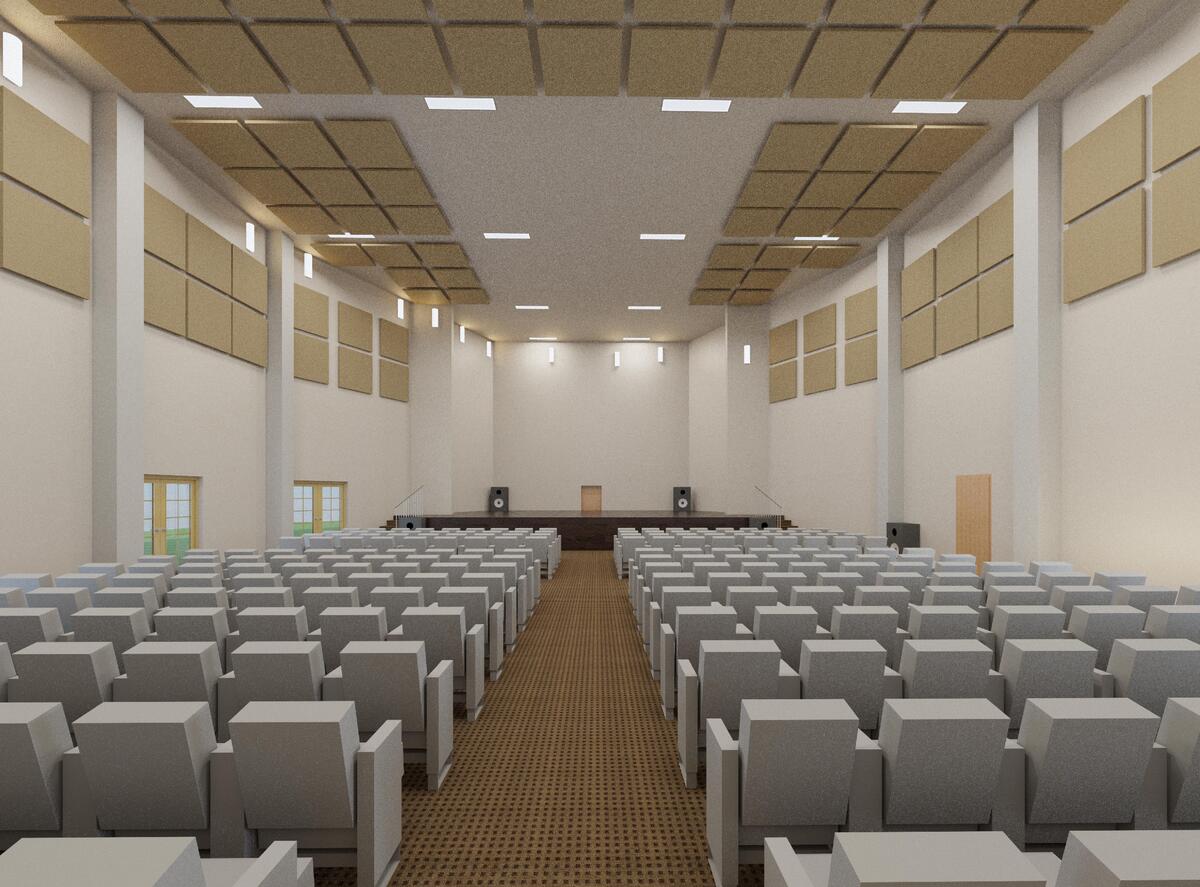 In order to define the work progress of acoustic reverberation reduction activities, the Phonolook Acoustics by Eterno Ivica's team, called to restore the structure and improve the acoustic component inside the theatre, measured parameters associated with noise propagation , which are not obtained at the design stage, to the detriment of the quality of the structure:
Clarity (C50),
STI (Speech Transmission Index).
In order to reduce reverberation time and improve speech intelligibility, is necessary to forecast for the installation of sound-absorbing materials with high sound-absorbtion coefficients, placed in quantity and positions conveniently calculated.
After the evaluation of different parameters, our design studio processes proposals for the clients in terms of the number of sound-absorbing panels to be used to improve the situation and their arrangement.
Do you want to get more informations?