379
Technology is certainly getting us essential support in the management of events and appointments that Eterno Ivica does not want to miss.
In fact, in this report of October, the protagonists are the live speeches in videoconference but not only; the fair on the world of architecture, home and garden held in Mauritius has been held in compliance with provisions and regulations.
Virtual fair Infoweb 
The online fair week organized by Infobuild took place from 12 to 16 October. An opportunity to bring together and connect companies and professionals in the sector even from afar. A very successful virtual fair concept. Our speech focused on the Pedestal and Woodeck lines, an overview of all the possible solutions that our supports can offer to pave different outdoor areas. You can review the entire webinar uploaded on our Youtube page.
Workshop DecorLab
On October 15th we participated in a workshop on Acoustics organized by DecorLab in Milan. The title "Improvement of the acoustic comfort of existing closed environments: intervention methods with sound-absorbing elements. Results achievable on site. Design solutions for sound absorption" allowed us to present all the different solutions for sound absorption declined in the variants of the Phonolook line.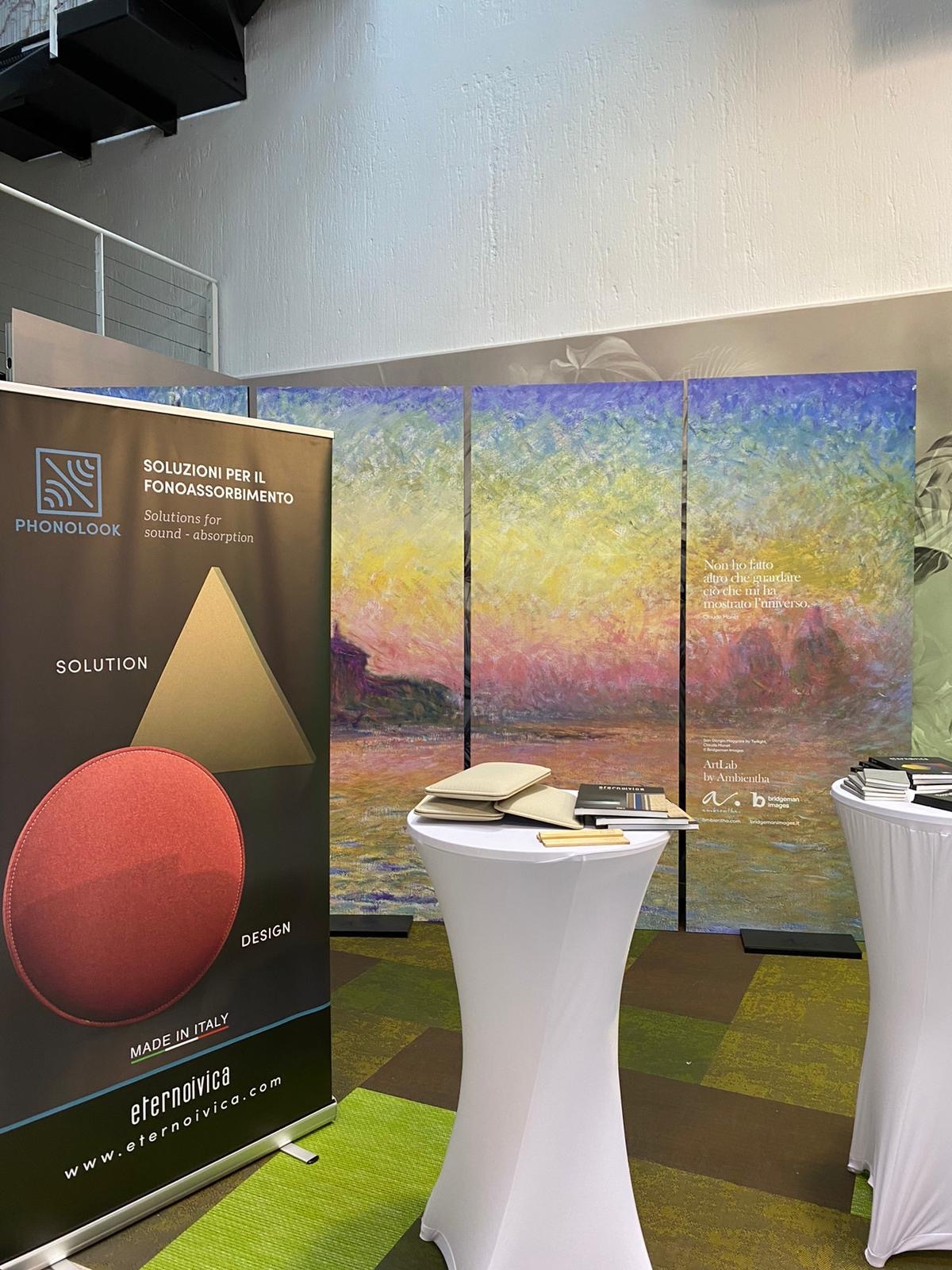 Salon de la maison et du Jardin 2020
The event scheduled from 21 to 25 October held in Mauritius took place in total serenity. An opportunity to make ourselves known and open the doors to new markets by bringing our Pedestal, Woodeck and Phonolook lines.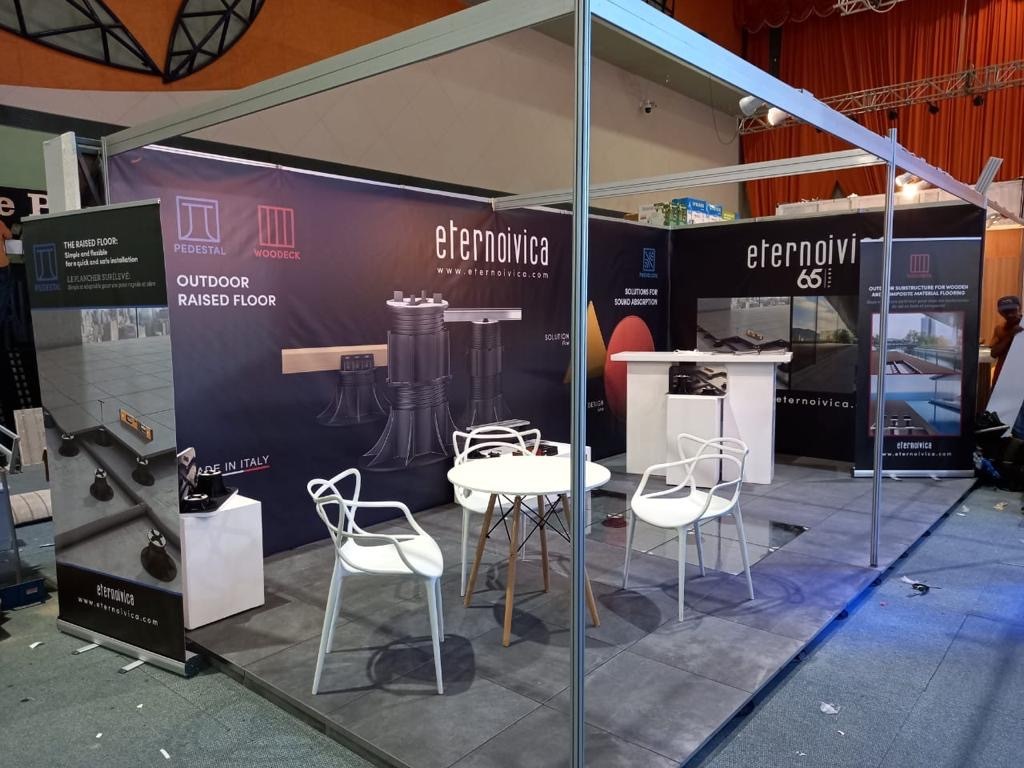 Work in progress - New important projects
This month was not only important for the events but, of course, we have carried out important projects all over the world.
In this case we want to give space to two important construction sites in Milan: the Politecnico and the Virgin Active Gym. In both works for the terraces, supports from the Pedestal line with ceramic plates were used, but in the case of the Politecnico, the substructure with aluminium joist was used.
Two very important references for Eterno Ivica; we can't wait to show them in their completeness and beauty.