325
Eterno Ivica is always at the side of students, teachers and all school staff bringing the benefits of indoor acoustic improvement obtained thanks to its sound-absorbing panels.
Numerous schools, in fact, have relied on Phonolook over the years and even now, despite the forced period of alternation between classroom presence and distance learning, we keep on bringing benefits to new students. Being able to learn in a place protected from noise and reverberation is essential to guarantee total understanding, thus avoiding possible negative repercussions on pupils' hearing, phonological and reading abilities.
The new recent installation took place at the "Tambroni" primary school in Bologna where numerous Phonolook Solutions were installed in the classrooms, refectory and gym.
The interventions are always studied in the preliminary phase by the internal Technical Office of Eterno Ivica which evaluates the correct number, positioning and size of the panels. In this case, it established, as a result, the installation of 130 total panels - all Solution with 1200x1200 mm metal frame - divided between 15 panels in the 5 classrooms, 25 along all the walls of the refectory and 30 installed in the gym. They have all been applied either to the wall using a magnet kit or suspended from the ceiling using plasticized steel cables depending on the need and embellished with bright colours.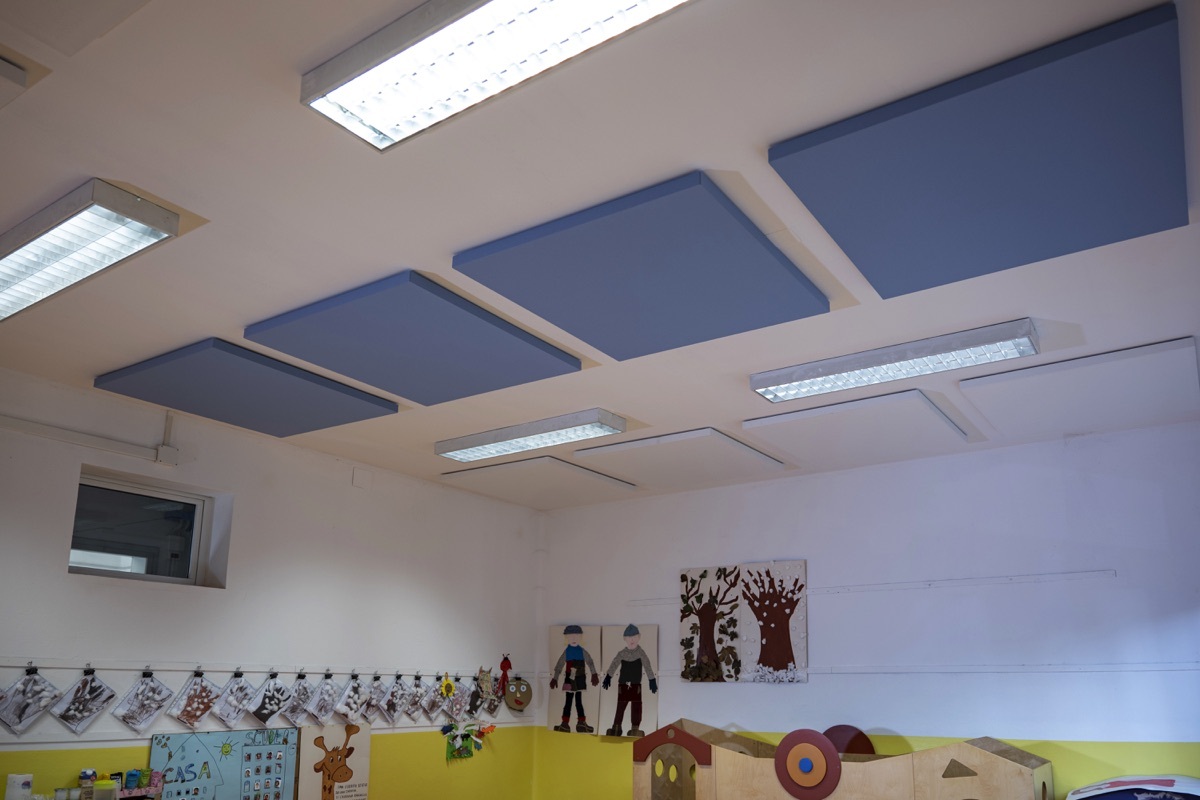 But there is something more. In fact, in the refectory, several panels have been positioned, alternating with the blue and red monochromatic ones, screen-printed with lively and colorful images of juicy fruits (excellent strategy to encourage the little ones to eat healthier!)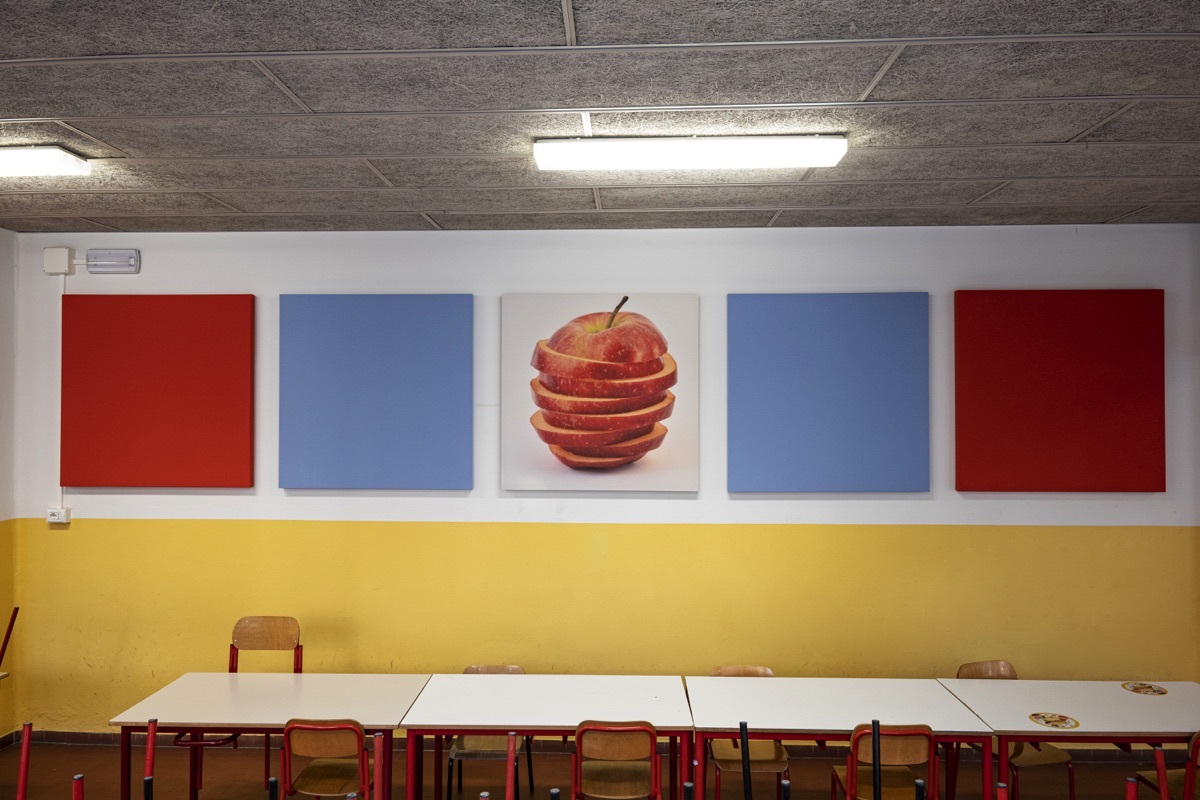 Thanks to Phonolook, young students will now be able to enjoy classrooms and shared spaces with high acoustic quality combined with fun, creative and colorful solutions, which will allow them to fully carry out any activity, educational or playful.