279
We are proud to present the new project completed with Phonolook. This is a new reference with the latest innovation presented by Eterno Ivica and its line for sound absorption: the Design ECO panels.
The Order of Architects of Bologna have come to us to redevelop the acoustic of the rooms of their headquarters, usually used for meetings and reunions. We are extremely satisfied that such a prestigious company has relied on our panels and we were sure we could offer them maximum acoustic comfort combined with incomparable aesthetics and design.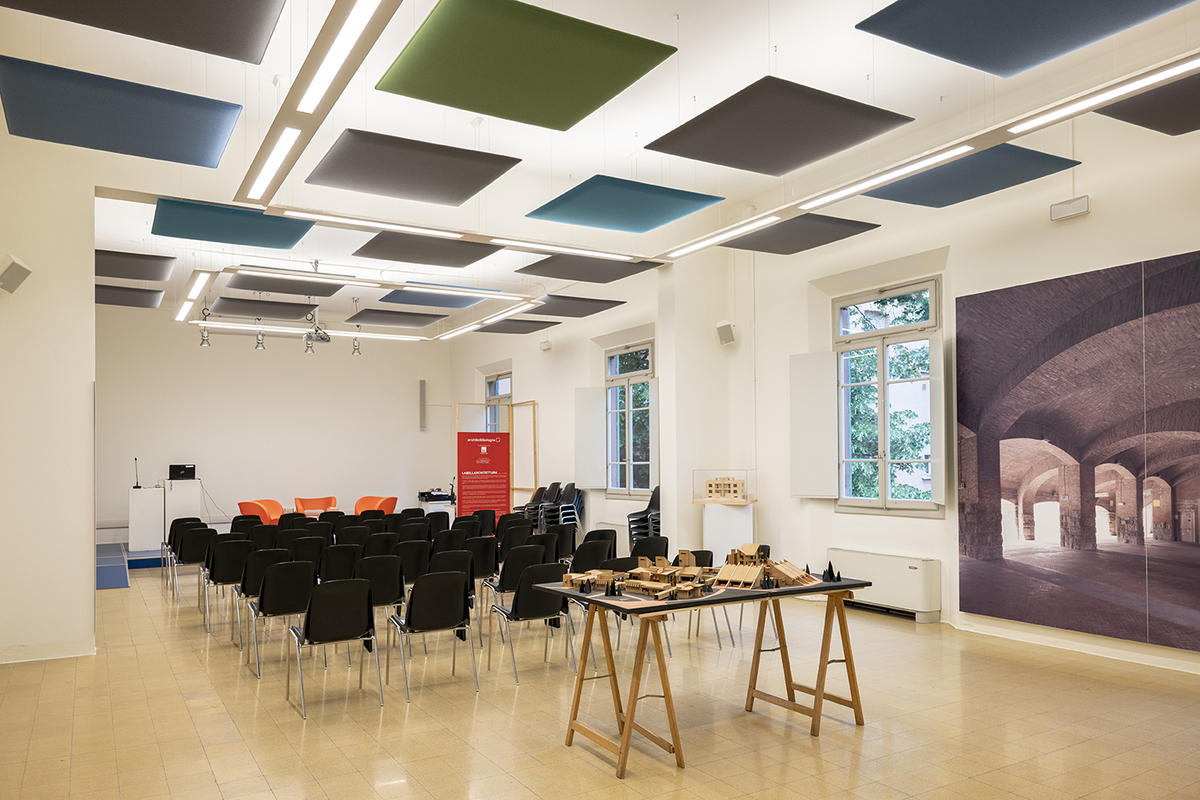 The supply included 35 Design ECO Quadro panels in the single-sided version in different shades of color and measuring 120x120 cm. The unique feature of these panels is that they allow excellent absorption at medium-high frequencies, Class A sound absorption according to UNI EN ISO 11654, and at the same time guarantee exceptional simplicity and speed of installation thanks to the rear system consisting of the aluminum reinforcement bar. This bar is inserted already in the production phase and is prepared with the appropriate holes for fixing the ceiling panels by means of plasticized steel cable kits.
In the two rooms, the panels are suspended from the ceiling and are perfectly inserted among the LED lighting creating a perfect visual harmony. From a chromatic point of view, pastel colors were chosen, widely highlighted by the light that illuminates them.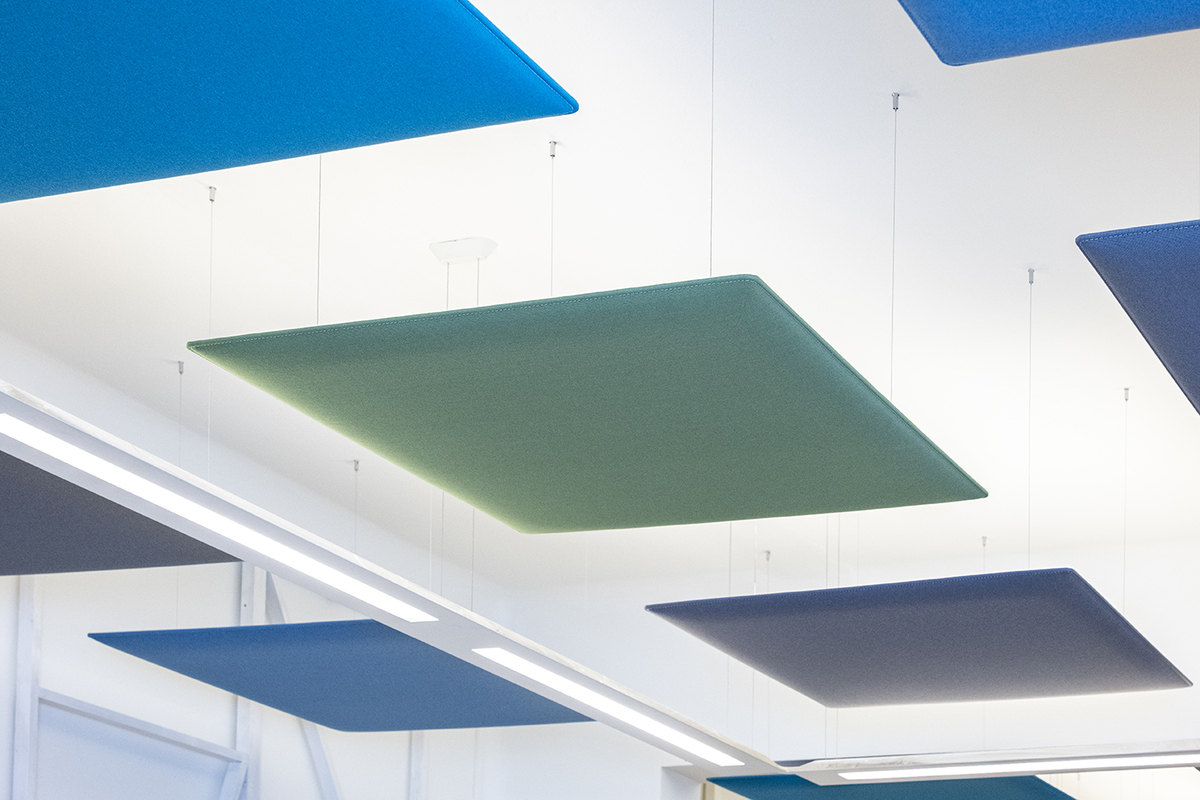 The result with our Phonolook Design ECO panels is certainly lively but at the same time refined, perfectly suited to the context in which they are inserted.