318
Client: Parish of San Michele Arcangelo
Location: Parish gym - Via Chiesa, 5 Arino di Dolo (VE)
Year: 2020
THE PROJECT
The gym in Arino di Dolo (VE) needed an acoustic requalification that allowed to use it in full acoustic comfort thus reducing the annoying reverberation effect inside.
Eterno Ivica therefore intervened thanks to its Phonolook product range which offers numerous types of panels to redevelop the acoustics of the interior.
In this case, the works were carried out applying a sound-absorbing material on the 104 m2 roof, equivalent to 72 Solution Quadro panels, size 120x120 and 50 mm thick with suspension system on the ceiling with steel cables certified for ball impact in chromatic combination from more intense blue to light blue.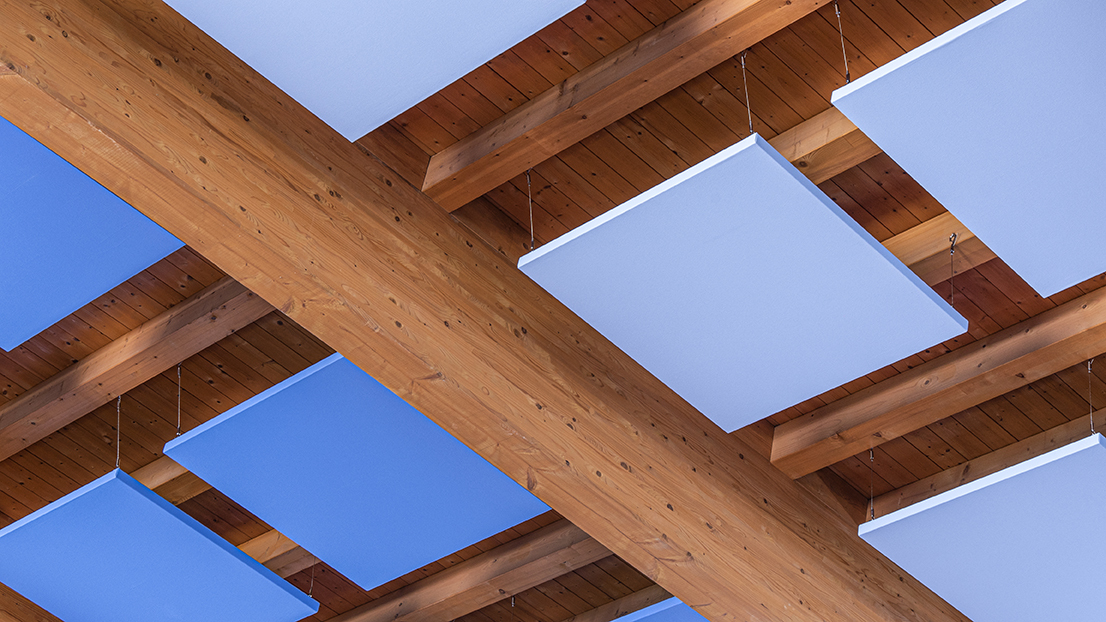 RESULT OF SOUND LEVEL TESTS
The phonometric tests were conducted inside the gym characterized by a rectangular geometric shape in plan with dimensions 22.80 mx 12.00 m and an average height of 6.80 m.
The following graph shows the reverberation time values ​​measured as a function of frequency, in ante and post operam situations.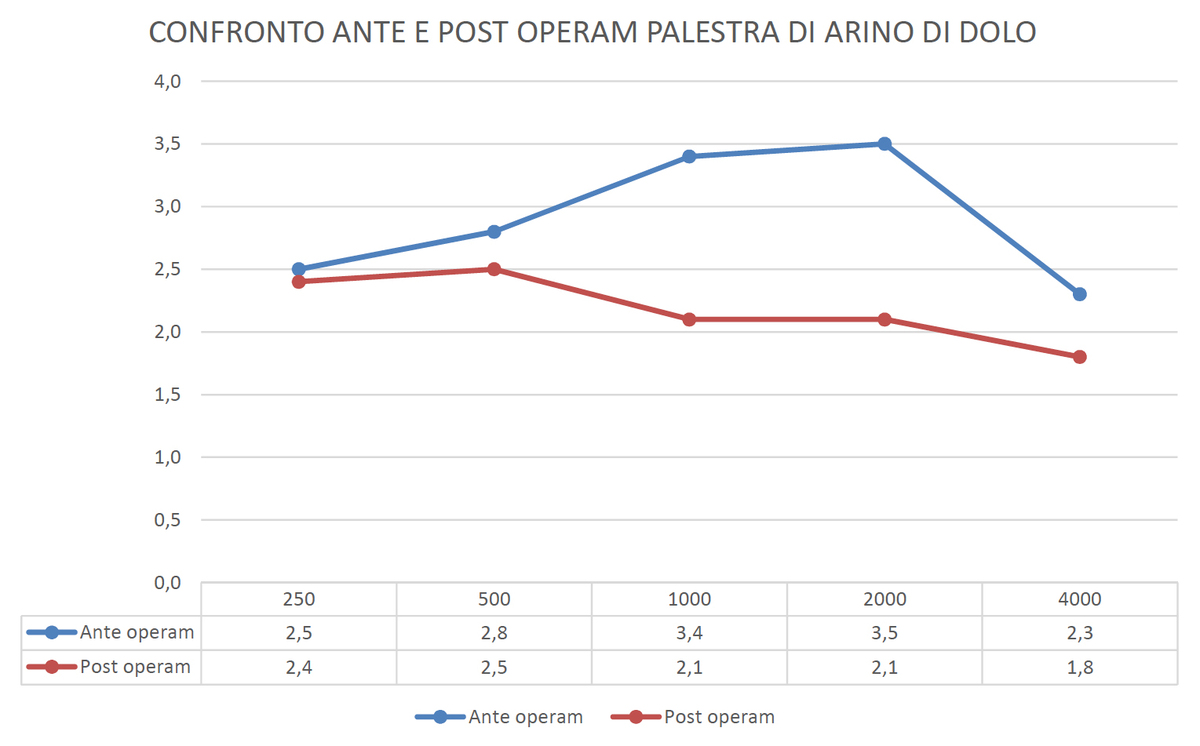 The ante operam phonometric tests, conducted in February 2019 at the parish gym, provided extremely high values ​​of reverberation times, so as to confirm the feeling of discomfort originally felt by users of the environment.
After the installation of 72 Phonolook Solution sound absorbing panels on the roof, the phonometric tests were carried out again, in order to quantify the improvement achieved.
The reverberation time values ​​of the post operam state are significantly lower than the ante operam state, with particular reference to the central frequencies of speech (1,000 Hz - 2,000 Hz).
This numerical result confirms the feeling of improvement in the intelligibility of the word currently highlighted by gym users.
> See the final result!