182
The main objective of the works carried out at the Malles kindergarten by EWOS was to reduce the reverberation inside the classrooms and the canteens of the school.
The intent was achieved thanks to 68 Phonolook Solution QUADRO panels measuring 1200x1200 mm and 50 mm thick and divided into 10 different rooms, for a total of almost 100 m² of sound absorption surface.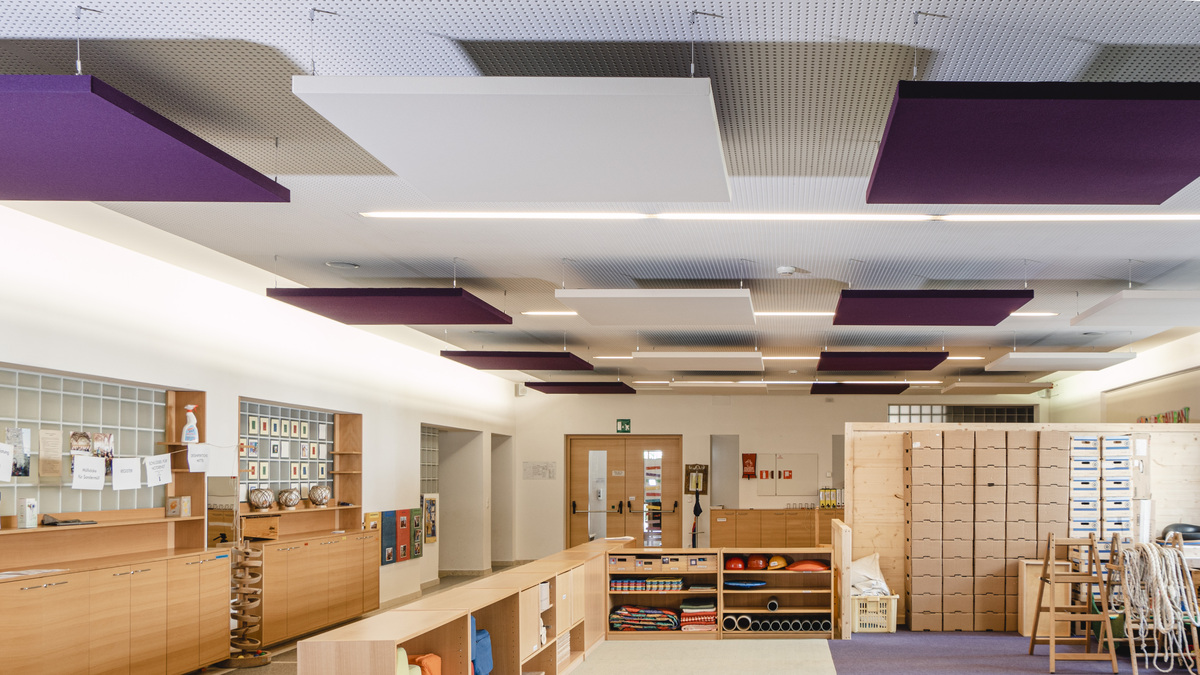 Phonolook sound absorbing panels have been able to improve acoustic comfort by almost totally eliminating the reverberation problem that made meal times difficult and very annoying the moments of learning, playing and having fun in the classrooms. Furthermore, the ceiling suspension with steel cables kit made it possible to increase the sound-absorbing surface as the panel acts on both sides.
Finally, the aesthetic result is noteworthy. The panels have been made in different colour variations that give the room a touch of joy and vitality that perfectly suit a playful environment dedicated to the little ones.
> See the gallery for the final result!