333
On March 2, 2019 in Bibione, a charming seaside resort in the Veneto region, the official inauguration of the new Conference Room took place.
In a place that must be recognized as functional and multi-purpose it is very important that certain fundamental characteristics are respected for the success of the project.
Environmental comfort, proper lighting and adequate furnishings are elements that should not be missed. But another aspect as important as these is to be found in the acoustic comfort. In fact, noise control, sound absorption of reverberations and correct sound diffusion must be present inside the room.
The acoustic project of a conference room therefore has a dual objective: to eliminate the noise sources that are disturbing and to promote the intelligibility of speech.
Eterno Ivica was able to intervene with these aims to improve the new hall in the municipality of Bibione - which will host numerous conferences, events and congresses - through its Phonolook line.
In fact numerous Solution panels have been installed both on the ceiling and hung on the wall to implement the expected improvement.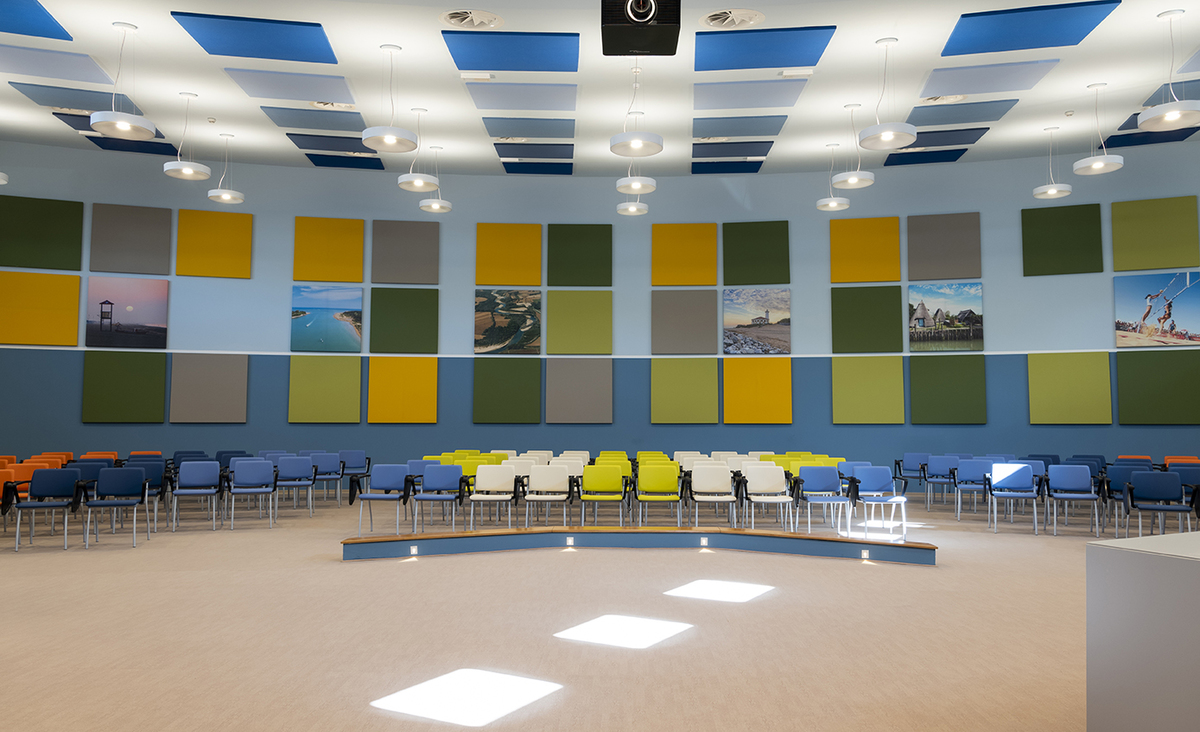 But Phonolook not only offers very high technical performance but is also able to furnish the rooms in an elegant and harmonious way. The possibility of customizing the panels, choosing from a wide range of different colors, is an option that satisfies and pleases our customers.
In this case, various shades of blue, yellow, green and dove have given the room an extra touch.
But that's not all .. With Phonolook you can further customize the panel with an image of your choice by high-resolution inkjet printing directly on the fabric.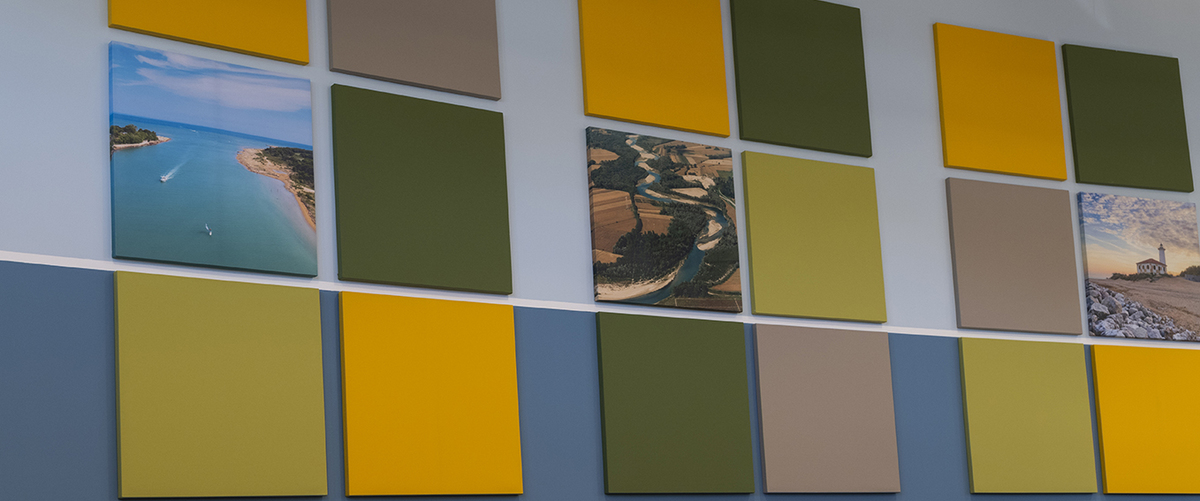 Eterno Ivica wins another success in a new realization of great performance for technicality and aesthetic result.
Remember to consult our official website always updated to the Phonolook section and to not miss all the latest news.