196
When in class, the auditive aspect is essential to improve the student's attention and performance. Bad acoustics in classrooms can ruin the lesson and make pupils' performance worse.
This is a very common problem in Italy, where nine out of ten schools register noise levels that are not standard and above European practices. Unveiling it is a monitoring conducted in 2015 on the institutions of the province of Brescia by a group of researchers in acoustics of the Brescia University.
This is why Eterno Ivica is active throughout the national territory and not to improve this fundamental aspect of the school environments. In fact, one of the most recent works was based on the acoustic improvement of a school in Cerete in the province of Bergamo.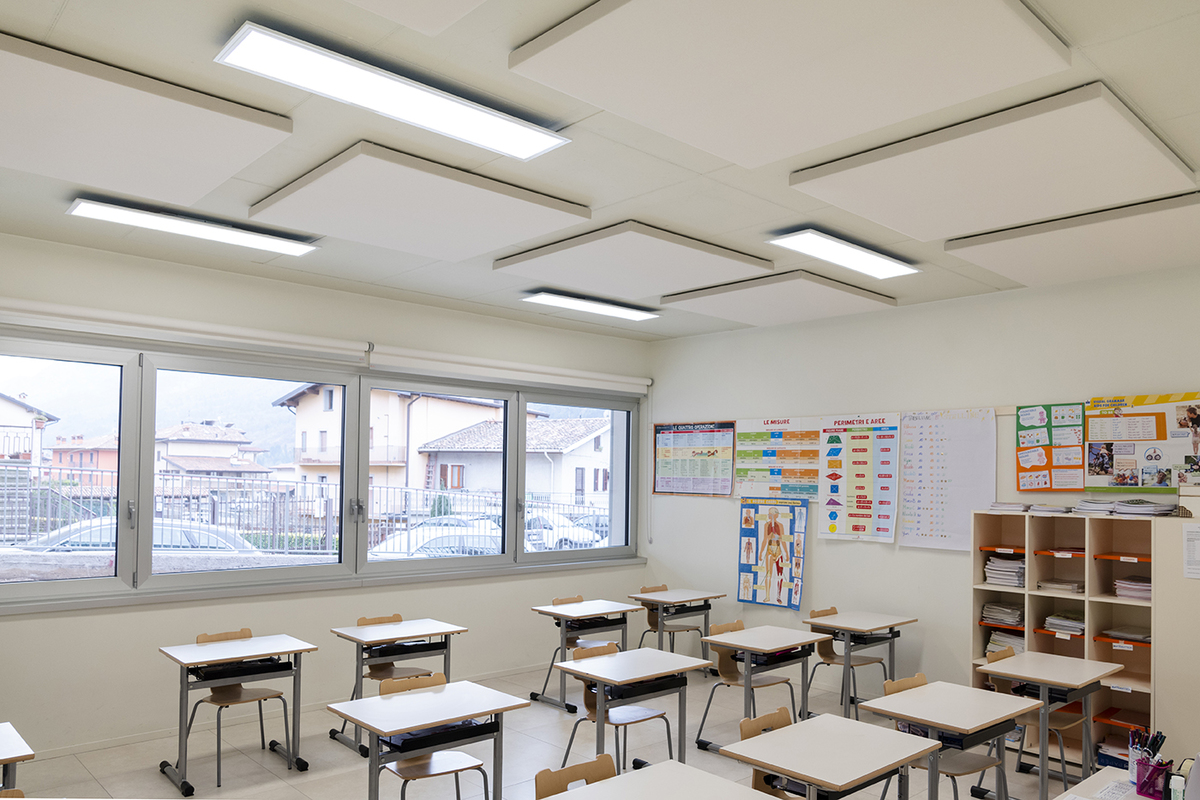 All the classrooms and common areas have been covered by numerous Phonolook Solution panels after careful analysis and phonometric study.
This intervention was therefore decisive to cancel that annoying phenomenon of reverberation and noise and we are sure that we will be busy again in the future to overcome and further eliminate these problems in further projects.