391
Moroni elementary school cafeteria in Vigodarzere, in the province of Padova
Via Ca' Zusto - Vigodarzere (PD)
Property: Vigodarzere municipality
Project: Maintenance work to reduce reverberation effects.
Year: 2018.
Client: Vigodarzere municipality (PD).

The cafeteria of the new quot;Moroni" elementary school in Vigodarzere, in the province of Padova,  is the subject of another reverberation effect reducing project using Phonolook sound absorbing products.

It is extremely important to raise awareness of issues arising from noise reverberation effects with public administrations and anyone who works in schools and teaching. A lot of discomfort and many other issues can be significantly reduced, and this sort of maintenance work would elevate acoustic comfort levels, and therefore focus, productivity, and people's general well being would also rise drastically.

Eterno Ivica, always ready and at the forefront in this kind of situation, worked on the project for the new quot;Moroni" elementary school. The project, which ended in June 2018, saw the provision of a range of Phonolook Solution QUADRO+ sound absorption panels, measuring 575mm x 575mm which were installed into an already existent false grid ceiling.
The panels were required to be 50mm in thickness, in order to ensure optimal sound absorption performance, and in this particular case artful architectural effects were created from the installation into the existing false ceiling.
In addition, the varied color usage made the space seem more vibrant and cheerful, which is perfect for the location in which they were installed.
Installation was quick and simple, since QUADRO+ panels are sold already equipped with flaps which allowed them to be readily inserted into the false grid ceiling.
To achieve this it was necessary to remove some of the preexisting panels, in line with project requirements; then the panels were set into the according spaces, taking particular care to delicately insert the anchoring flaps with small movements so that the panels would be perfectly level.
Yet another instance in which we have seen excellent results.
Go to Phonolook Solution QUADRO+ panels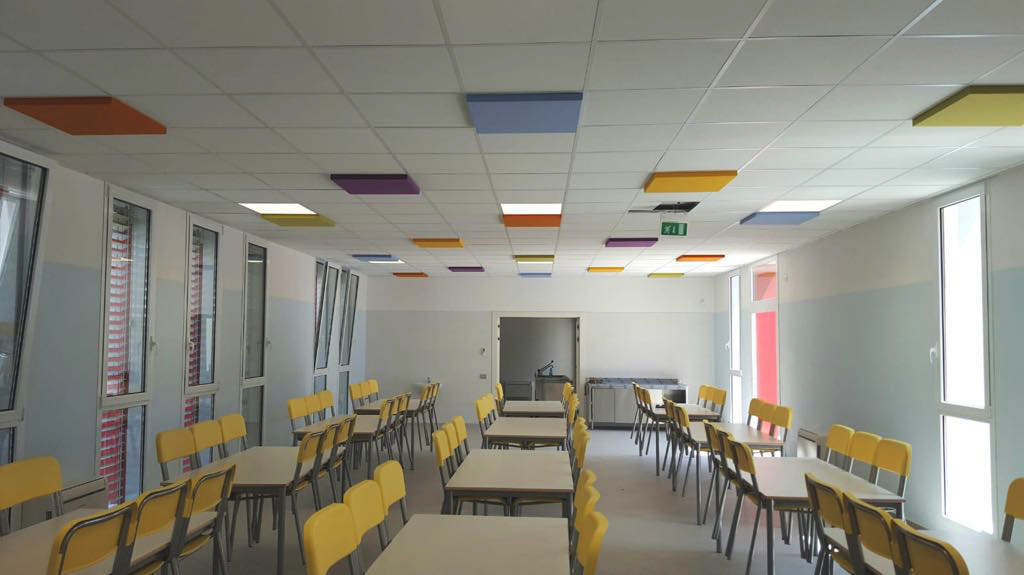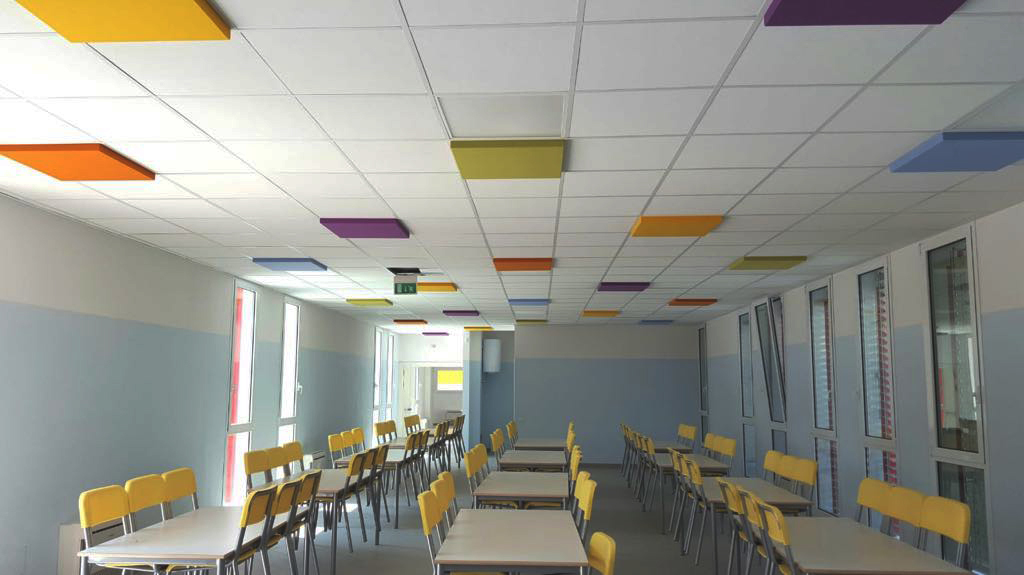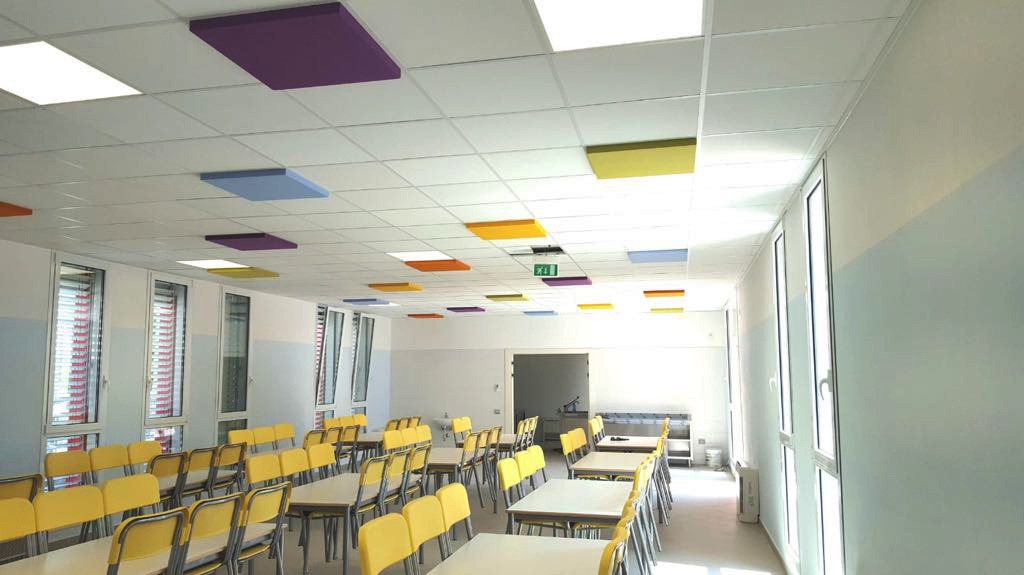 Phonolook SOLUTION QUADRO+ panel installation details