REQUEST INFORMATION
Ask for information now. You we'll be contacted by an our appointe near to you.
"L" BRACKET KIT - BALL BUMP KIT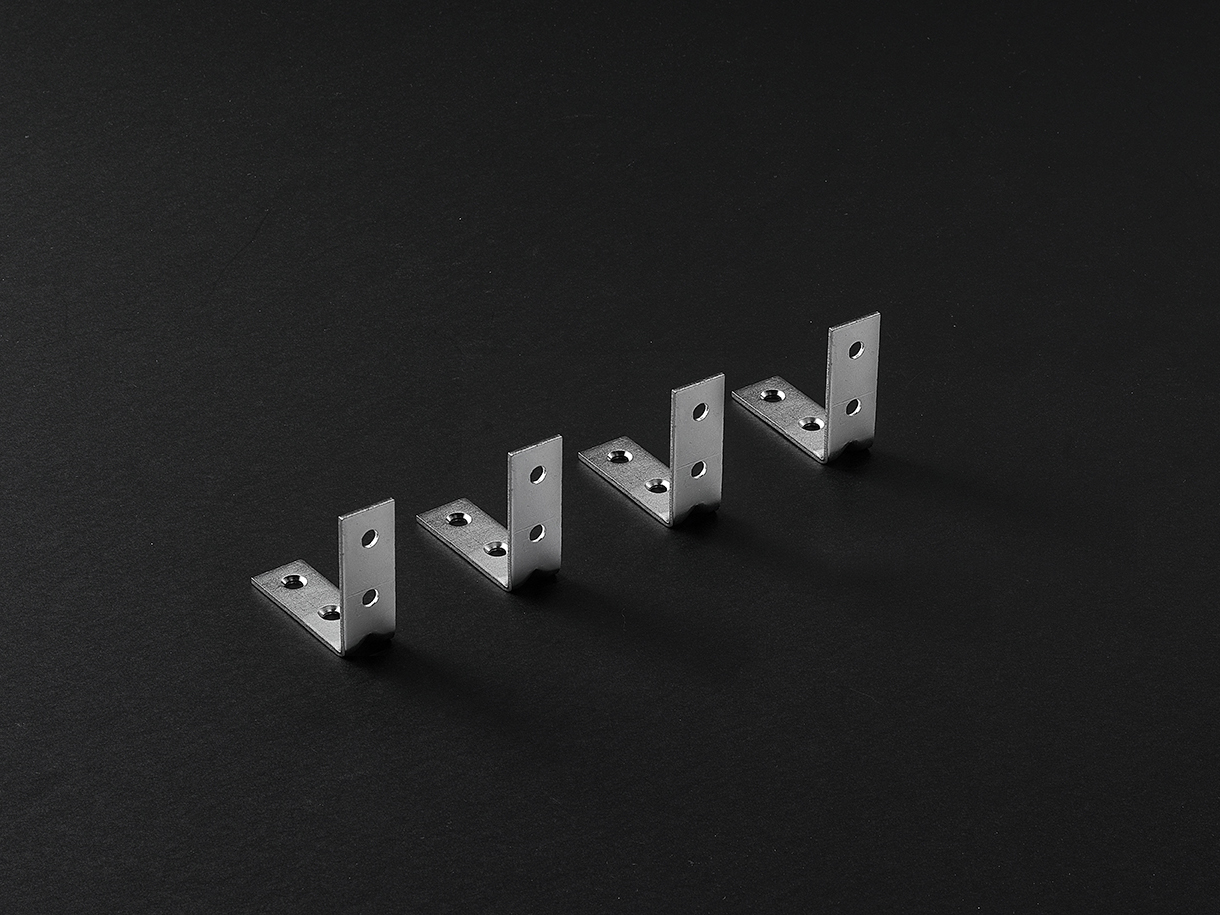 If you wish to suspend the PHONOLOOK panels directly to the wall, recalling the classic installation of a painting, you can use the fixing kit with "L" brackets - available for the wooden panels of the Phonolook Solution and Phonolook 3D lines.
Despite the soundproofing guaranteed only on one side of the panel, as in the case of ceiling and/or wall installation using a magnet kit, the installation using "L" brackets allows the suspension of PH panels as decorative panels, giving a unique original touch to the ambiance.
The main components of the KIT are: the "L" brackets, fixed on the panel during production in the number suitable for the type of panel.
The KIT is available in three versions - for 3, 4 or 6 suspension points - depending on the shape and type of panel to be suspended, and with the relative number of different variable components.
The simplest of the suspension systems proposed, the KIT with "L" brackets allows to apply the project panels in a few minutes on the wall. A simple and versatile system, suitable for any type of surface, thanks to its freedom of use in combination with the components chosen by the customer according to their particular needs. The presence of the "L" brackets on two sides allows the customer to decide the orientation to hang the panel on the wall.
Request more info about the product: "L" BRACKET KIT - BALL BUMP KIT