186
Numerous Phonolook Circle panels have recently been installed to improve the acoustics of the Council Hall of the Municipality of Vigodarzere (PD), in via Berchet 2.
In fact, about 25 panels of the Solution line with wooden frame were suspended from the ceiling by means of steel cables (supplied in our specific assembly kit for Phonolook panels) and positioned creating a play of different inclinations and colors.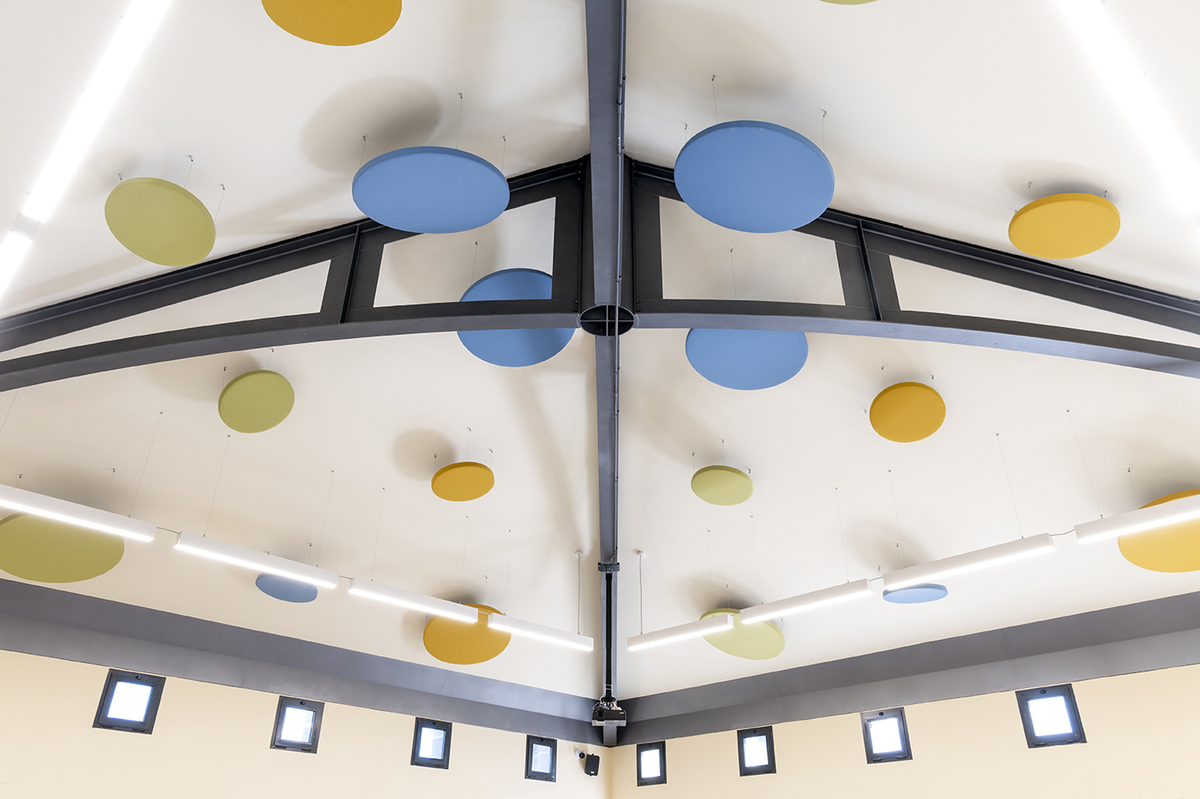 A demonstration of how the various types of panels can be perfectly integrated into the furniture and customized for size and color. Each panel is in fact coated with an intrinsically fireproof Trevira CS material and can be chosen from a wide range of colors.
Furthermore, in this case, two dimensions were chosen: panels with a diameter of 600 mm and others with a diameter of 1000 mm.
In short, the result is guaranteed if you want to combine a highly technical product for its sound-absorbing performance with an equally elegant and simple.
> Discover on our website the whole Phonolook range and the many solutions most suitable for you!