142
Eterno Ivica is constantly engaged in projects that require an expert contribution to find solutions for architecture and construction.
In the latest project by Enel, in Bucharest, where a design solution for sound absorbtion was required, Eterno Ivica Srl installed 21 grey Phonolook Cerchio panels, each with a diameter of 60 cm, for a total of 6 square meters of sound-absorbing panels.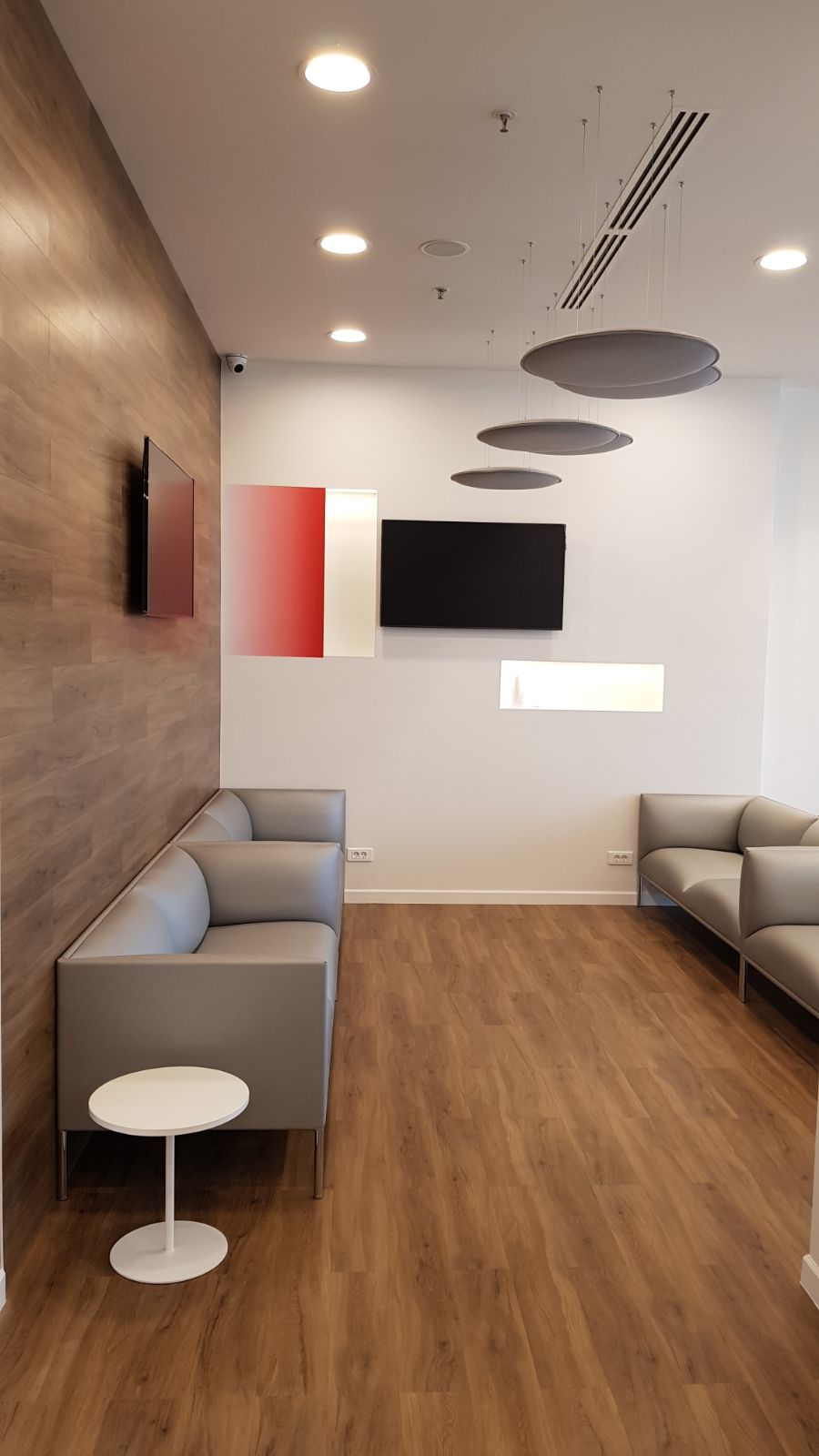 Cerchio is the sound-absorbing item of the Phonolook Design line with a stylish round shape. Designed to reduce the annoying reverberation effect in closed spaces, it is also an elegant piece of furniture for restaurants, open spaces, gyms, pubs, theaters, etc. It can be installed on the ceiling or on the wall, suspended or attached, depending on your preferences and needs.